The best Children's Museums in Italy
10 Essential tips for flying with a baby
When people think about museums, they think about endless tours in religiously silent rooms: quite the opposite of an ideal place for children who want to run, shout and explore. 
However, if a museum decides to meet the needs of its youngest visitors, the results can be surprising. This is what happens with Children's Museums: museums specifically designed to capture the attention of children, where they learn by playing and through direct hands-on experience. 
Thanks to multimedia installations, playful activities, and creative paths, each child can become a scientist, an archaeologist, an explorer, and much more! 
Here is a list of the 10 children's museums that we think are the most interesting in Italy.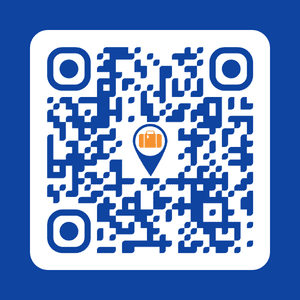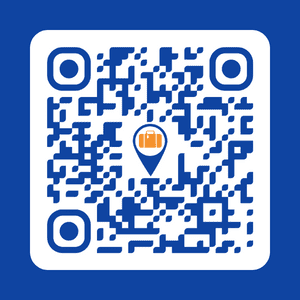 Download the Bags Parking app!
Find your closest luggage storage and leave your suitcases for as long as you need. Enjoy your journey without the weight of your baggage.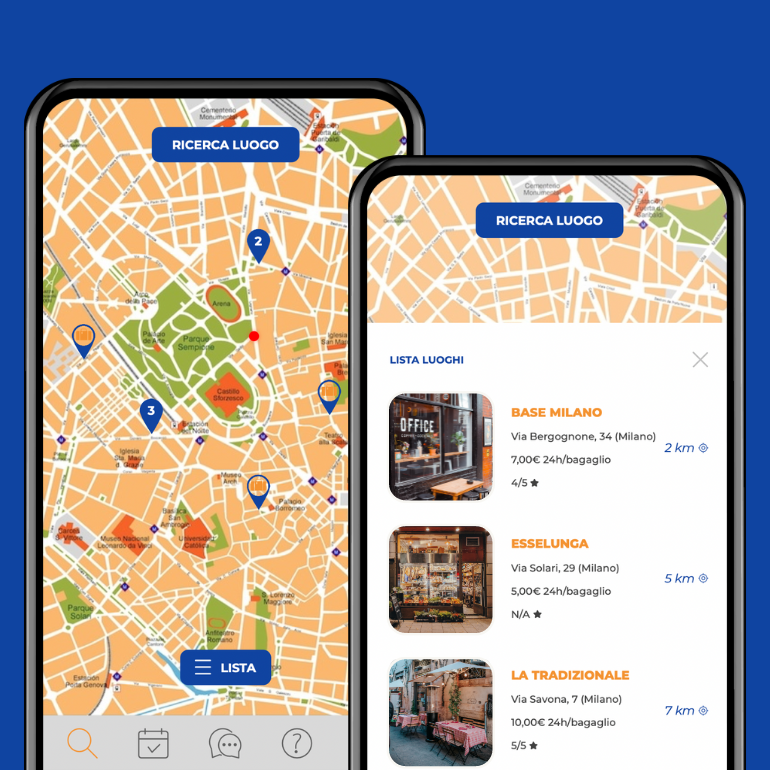 The Children's Alps Museum - Fortress of Bard (Aosta Valley)
In Aosta Valley, there is a museum where all visitors, from the oldest to the youngest, can climb Mont Blanc. Harnessed up as if to face a roped party, everyone can discover every aspect of mountains and mountaineering. We are talking about the Children's Alps Museum (Alpe dei Ragazzi), one of the museums inside the Fortress of Bard.
Equipped as real mountaineers, the kids will walk through nine themed rooms, where they will be challenged with games and activities. They will organize the excursion from the beginning to the end: from the itinerary to the objects to bring in the backpack.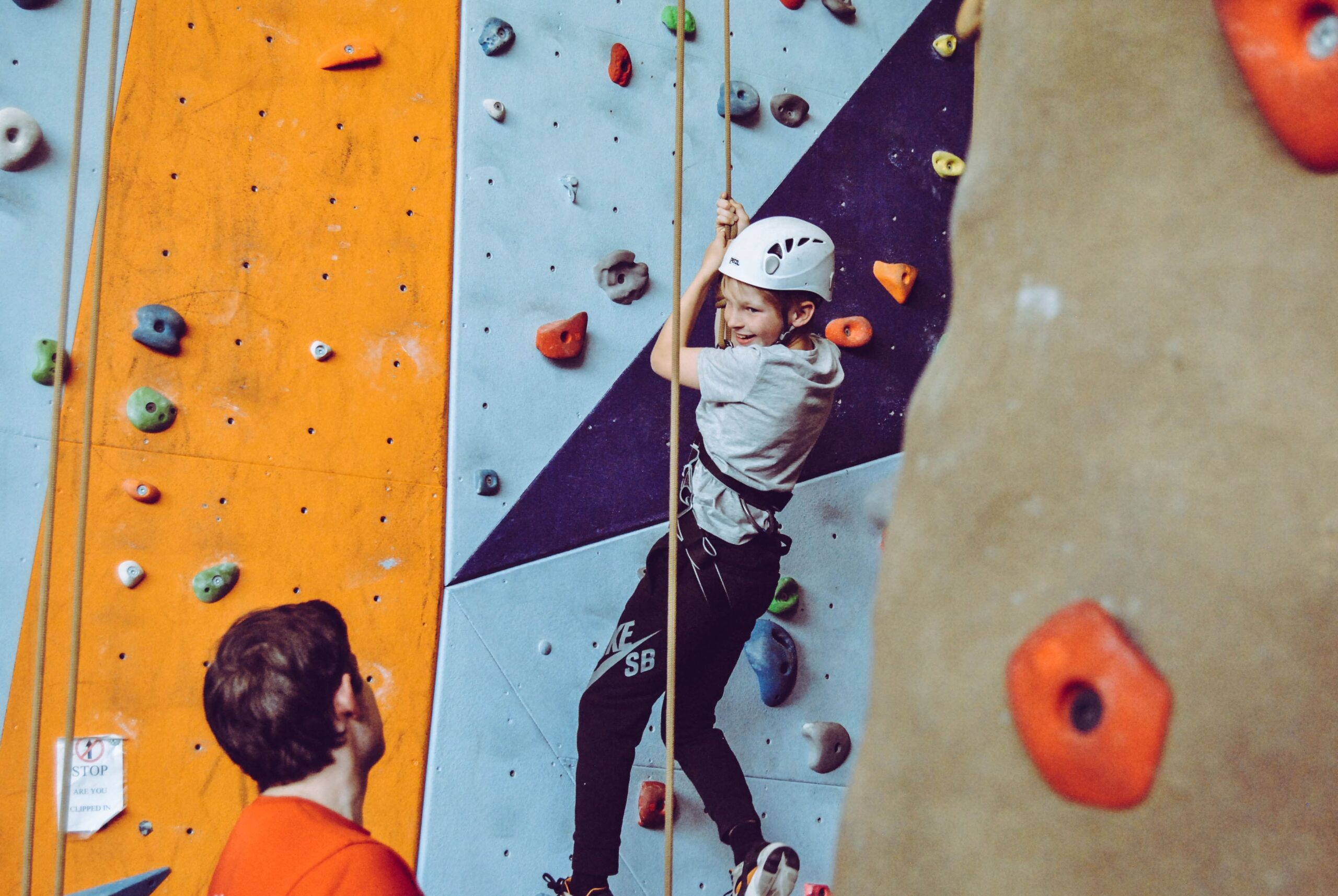 MAcA - Museo A come Ambiente Environmental Museum (Piedmont)
The MAcA, Museum A come Ambiente, allows children to discover the environmental impact that each of us produces on the planet, and understand how they can defend and love the earth.
As a matter of fact, the MAcA is the first museum in Europe entirely dedicated to environmental issues. For over 10 years, it has been offering creative spaces, exhibitions, didactic laboratories, interactive paths, experiments, and games in which shyness and uncertainty have no place. Here, the watchword is curiosity.
CMV - Children's Museum Verona (Veneto)
CMV is a child-oriented avant-garde museum that aims to spark the passion for science in the little ones. 
This interactive and highly experiential museum with a STEAM theme (Science, Technology, Engineering, Art, Mathematics), aims to amaze, stimulate learning, and entertain. Therefore, science here becomes a game in an entertaining and informal environment. During the visit, no map is provided, and there is no pre-established route to follow. Instead, children are completely free to wander and pick out what to do.
Each CMV space offers an immersive experience and different emotions: water, air, light, mechanics, sounds, energy, colors, constructions, and expressions are just some of the suggestions of the museum. Here, kids will be stimulated by art, music, dress-up, math, experiments, and more. 
The goal, in fact, is to do an informal education and give the green light to Power Curiosity, through which the little ones can begin to discover the world around them.
Omero Tactile Museum of Ancona (Marche)
In this museum, you do not look, you touch! A unique experience for young and old that gives you the chance to discover art uniquely and engagingly, even through workshops and guided tours.
Designed for blind people, the Omero Tactile Museum has been transformed into a multisensory museum. Once covered your eyes with a blindfold, you will discover reproductions of sculptures from all eras that trace the history of art. You will touch faces, bodies, gestures, expressions, and you will perceive volumes and perspectives through your hands.
Finally, the little ones are free and even invited to touch the works of art to experience them in the most natural way for children: using their hands.
Volandia Park and Museum of Flight (Lombardy)
In this museum near Malpensa airport, the dream of flying comes true, or nearly so. As soon as you enter, in fact, you have the impression that you are walking through the doors of a large airport.
Divided into eleven thematic areas, Volandia is one of the largest aeronautical museums in Europe, with original pieces from every era.
Getting into this museum means plunging into the history of aeronautics. Here you can discover the history of the conquest of the sky: from the first balloon flights to the tiltrotor until the prototypes of the first planes.
Among the several spaces, the didactic pavilion is of high impact: children can find Moon and Mars settings, videos, holograms, a 3D room, and the planetarium where an expert explains to children the secrets of planets and stars. Moreover, in this children's museum, there is also the possibility to experiment, thanks to the hot air balloon flight simulator and the 14 simulated flight stations to fly on patrol, on the Frecce Tricolori fighter planes, or on the AW 139 mock-up helicopter in 1:1 scale with equipped cabin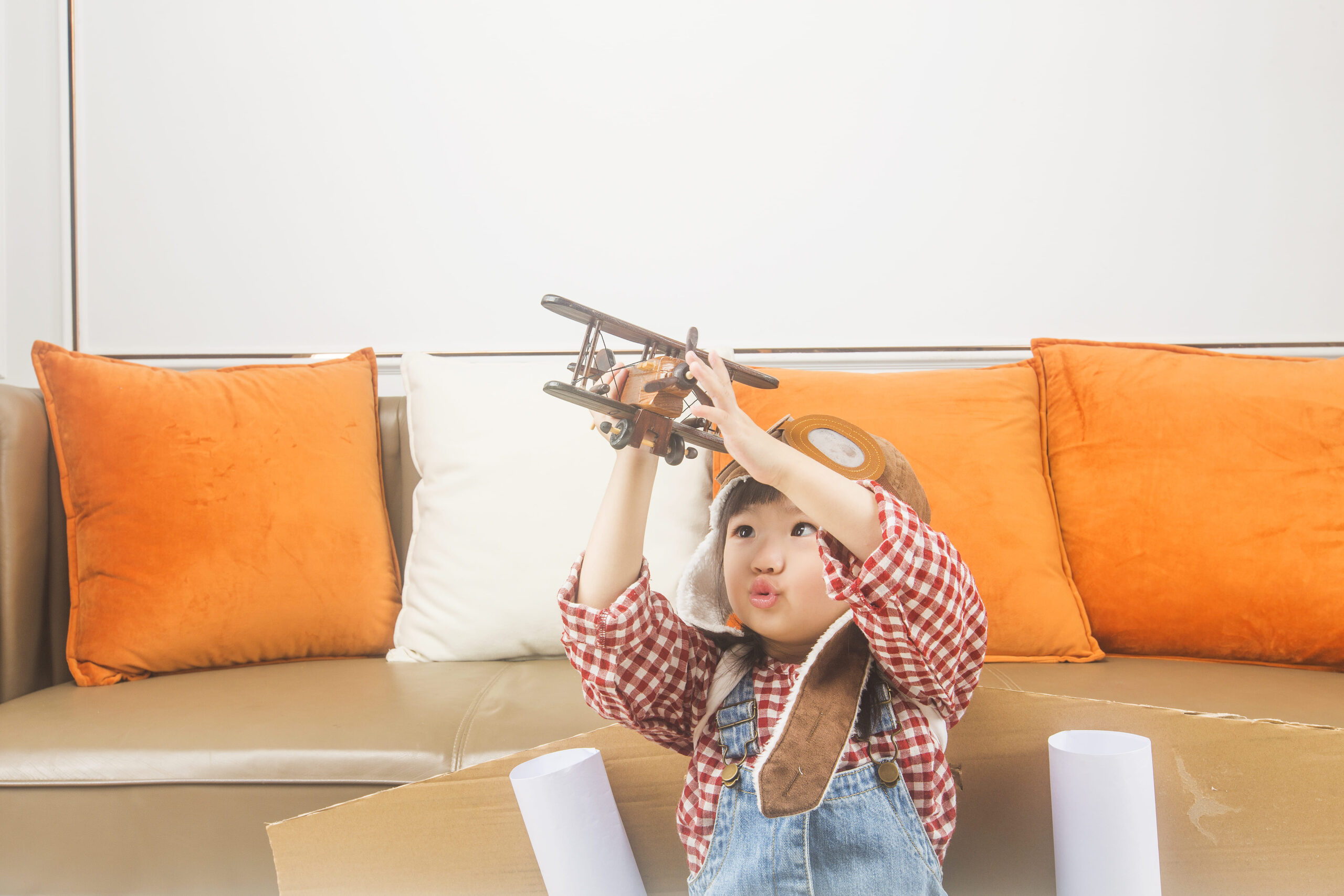 National Museum of Science and Technology Leonardo da Vinci (Lombardy)
Although this museum located in Milan was opened in 1953, it is one of the most modern museums in Europe, taking you on a journey from Leonardo to the landing of man in space.
When you enter the National Museum of Science and Technology, you enter a parallel universe where every area of science is explored in depth. From the immensity of space to the depths of the oceans, passing through the extraordinary inventions of Leonardo da Vinci, to whom the New Galleries are dedicated.
Each section hosts interactive laboratories and thematic recreational activities. In addition, theater shows are organized to experience firsthand the exciting and entertaining story of great scientists and scientific findings.
In addition, children can spend a night in the museum and live an unforgettable adventure. They can explore the rooms in an unusual and evocative context and participate in animated stories and role-playing games to discover historical objects and characters.
Città dei Bambini e dei Ragazzi (City of Children) - Genoa (Liguria)
The City of Children is a space that caters to kids from 2 to 13 years old, where they can play and discover science and technology while having fun. Created in collaboration with La Cité des Enfants in Paris, this children's museum features educational games and multimedia and interactive exhibits. Here the kids can touch, observe and experience different topics while testing themselves. 
The museum is divided into three different areas according to age:
The small forest in the city: an area for children between 2 and 3 years old, created to stimulate psychomotor and sensory activity. In this wood to be explored, children will find caves, meadows, houses, and even a small bridge to cross the river.
The world of discoveries: this area dedicated to kids between 3 and 5 years old revolves around the idea of getting to know the world around us through the 5 senses (and three experimentation zones). Here, they can test their skills as scientists, thanks to fun experiments with water and sensory experiences. Then, in a heartbeat, they will find themselves in a "real" construction site, where they will test themselves with small bricks, wheelbarrows, buckets, and cranes. Finally, in the discovery zone, they will have concave and convex mirrors and touch screen displays at their disposal to play with their appearance.
The living section: this area for children and teens between the ages of 6 and 13 offers them the chance to measure themselves against the universe and its hidden laws in a hands-on way. They will be able to touch the wonder of the animal world, understand that physics can be fun, and finally find a space dedicated to energy and renewable sources.
The City of Children is part of the Acquario Village Universe that includes other places like the Aquarium of Genoa or the Bigo elevator, which can be visited separately.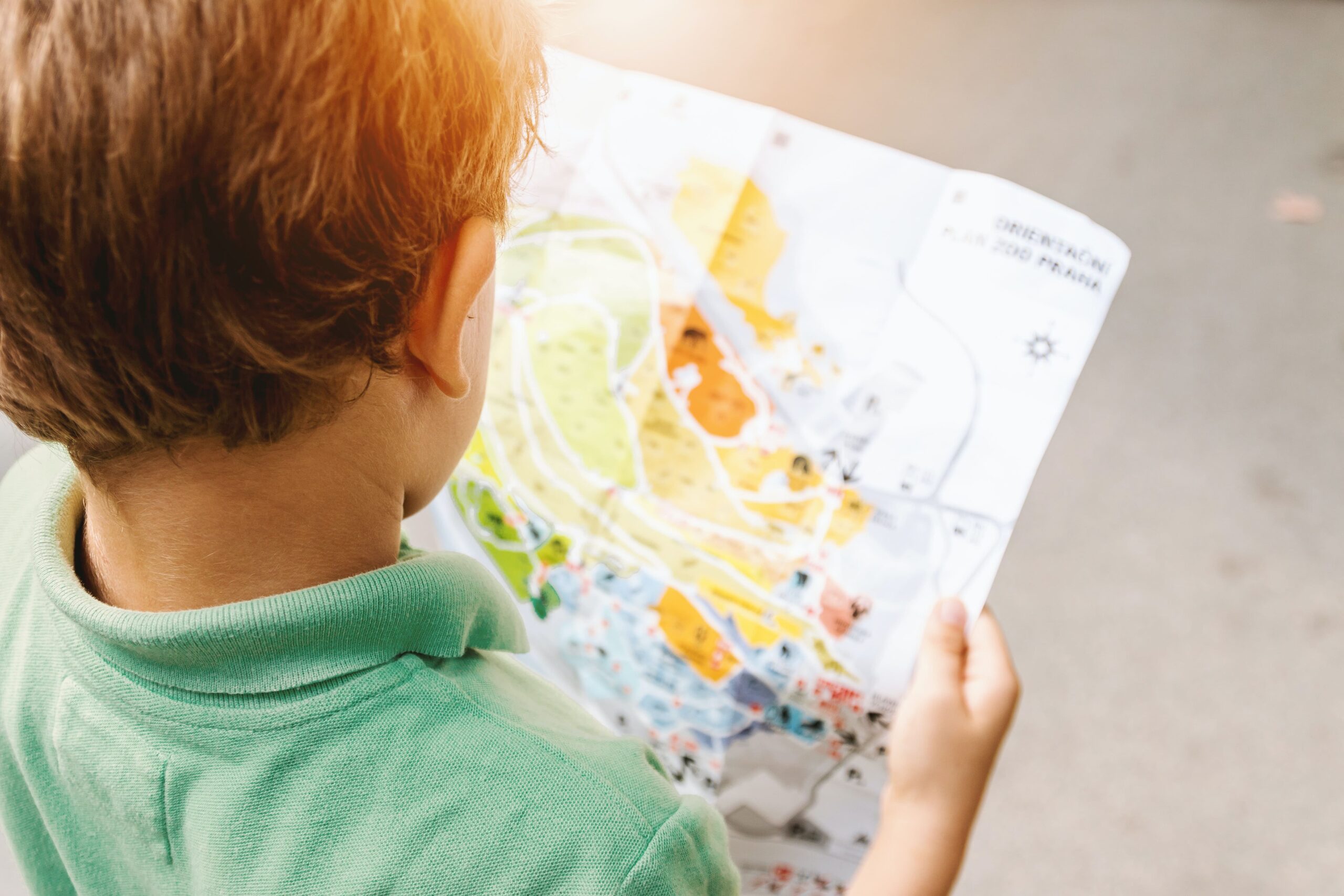 MUBA - Museo dei Bambini Milano (Lombardy)
The MUBA – Museo dei Bambini, is designed as a child-friendly cultural center whose primary objective is to encourage creative thinking. In this children's museum, you can observe, touch and experiment, and the visit is all based on play and creativity. 
MUBA designs and hosts interactive exhibitions, educational paths, and workshop activities that are very popular among families.
Explora is a Children's Museum in Rome dedicated to explorers of all ages that places no limits on curiosity and the desire to explore freely.

The peculiarity of this museum, in fact, is that you can not find guided tours or paths to follow. This is because they want to encourage the kids to choose independently, lingering in each area for as long as they wish and changing activities when they feel the need. The only rule here is to touch, play and experiment.
These are all principles behind the creation of Explora, designed in cooperation with the Istituto di Psicologia del CNR.
The number of different paths of play and exploration is remarkable, and the space that also hosts exhibitions and workshops is constantly being renewed.
The City of Science - Naples (Campania)
Here we are at the last Children's Museum on our list: the City of Science in Naples.
This is a great science park and an innovative educational museum where children and teens have fun learning and playing. Thanks to the Corporea section, the kids will be able to discover the secrets of the human body, and thanks to the 3D Planetarium, they will be able to uncover the mysteries of the stars and the universe.
In the Corporea section, children can literally go on a journey inside the human body: they can walk through veins and arteries, go through the cardiovascular system, and understand, thanks to a bicycle ride, how the heartbeat and breathing increase. Thanks to interactive workshops, immersive videos, and virtual reality experiences, these fun and educational games will teach them to take care of their health.
Last day in town and want to enjoy it without the weight of your suitcases? Download our app to find your closest luggage storage and leave your suitcases for as long as you need.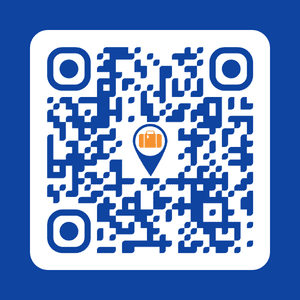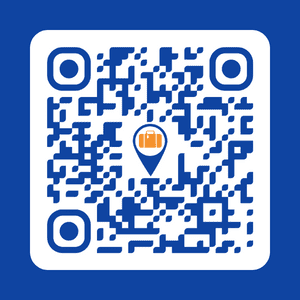 Download the Bags Parking app!
Find your closest luggage storage and leave your suitcases for as long as you need. Enjoy your journey without the weight of your baggage.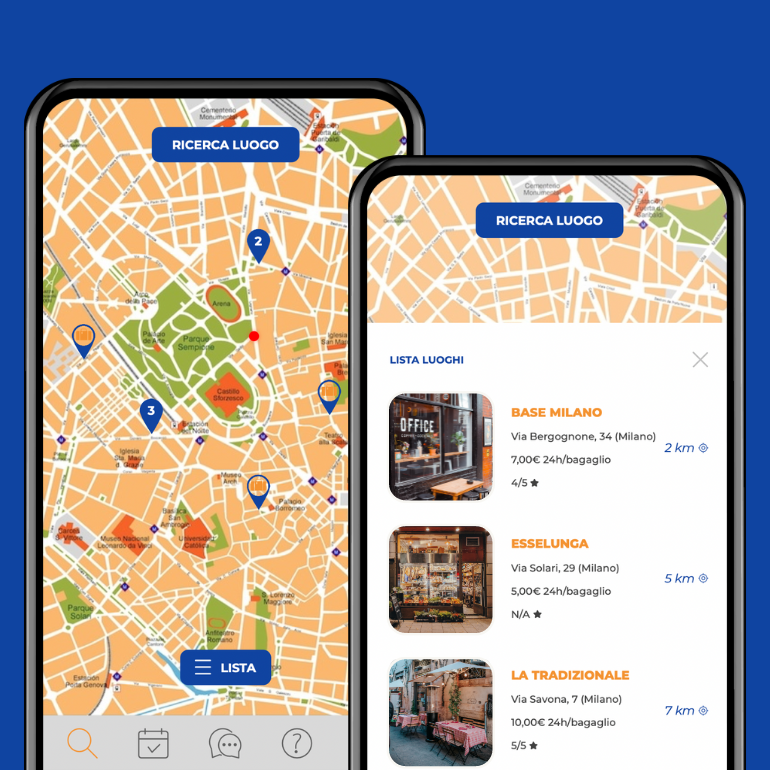 If you liked this article, share it with your friends and follow us on our social!
Share it with your friends!
Share it with your friends
You might also be interested in:
You might also be interested in: