North of Italy vs south Italy: the best places to explore in the north
North of Italy vs south Italy: the best places to explore in the north
Italy is full of things to do and places to explore. Picking it as your vacation destination is easy, but selecting precisely where to go, might be more complex. Some locations are more iconic than others, but all of Italy, from North to South, offers unique journeys and vacations.

But how should you choose where to go and which places to visit?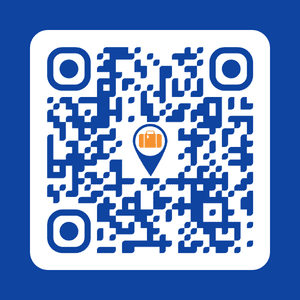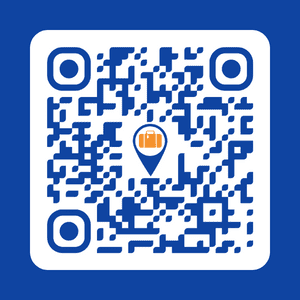 Download the Bags Parking app!
Find your closest luggage storage and leave your suitcases for as long as you need. Enjoy your journey without the weight of your baggage.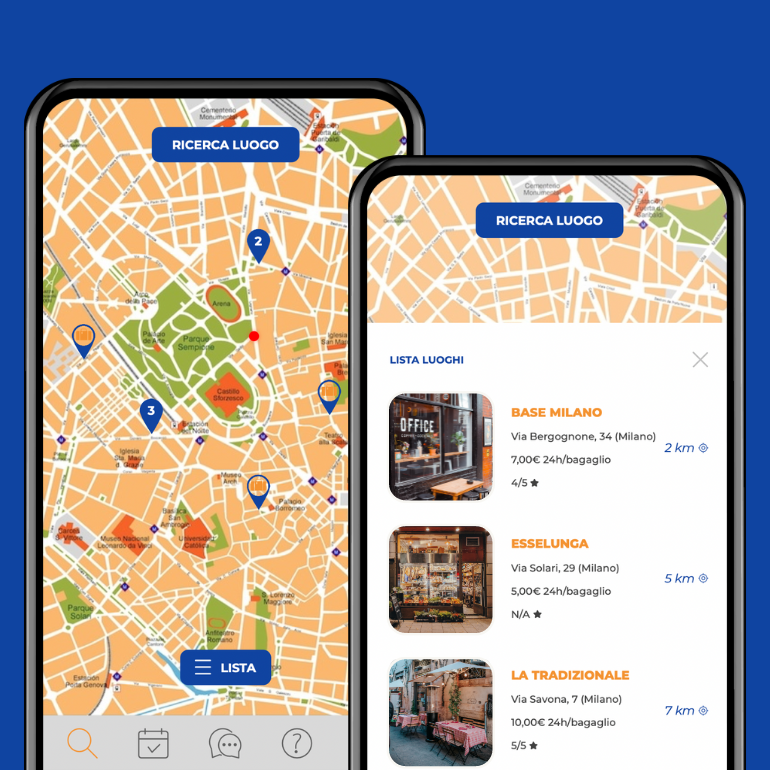 From North to South and East to West, Italy is rich in history, art, and culture, and it's characterized by uncontaminated beaches, picturesque villages, and world-renowned wines and recipes. For this reason, if you don't have time to visit the whole country, deciding where to go can be a hard decision.

Since the north of Italy and the south are very different, the best way to start narrowing down the list is to choose which part to visit. But how should you choose? Don't worry, we've got your back! In this article, we will give you an overview of northern Italy and some good reasons to explore it. 
Let's start!
Northern Italy is scenically very different from southern Italy. World-renowned for its mountains such as the Alps and the Dolomites, crystal clear lakes, vineyard-covered hills, and dramatic coastlines.
Northern Italy treasures some of the country's most beautiful towns and cities, picture-postcard natural gems, aristocratic villas, museums and art collections, and numerous UNESCO World Heritage Sites.
Home to the fashionable city of Milan, the romantic cities of Florence and Venice, the multi-visited Pisa and its tower, and the well-known Cinque Terre.

Keen to visit the north but not sure where to go? Get inspired by these stunning locations.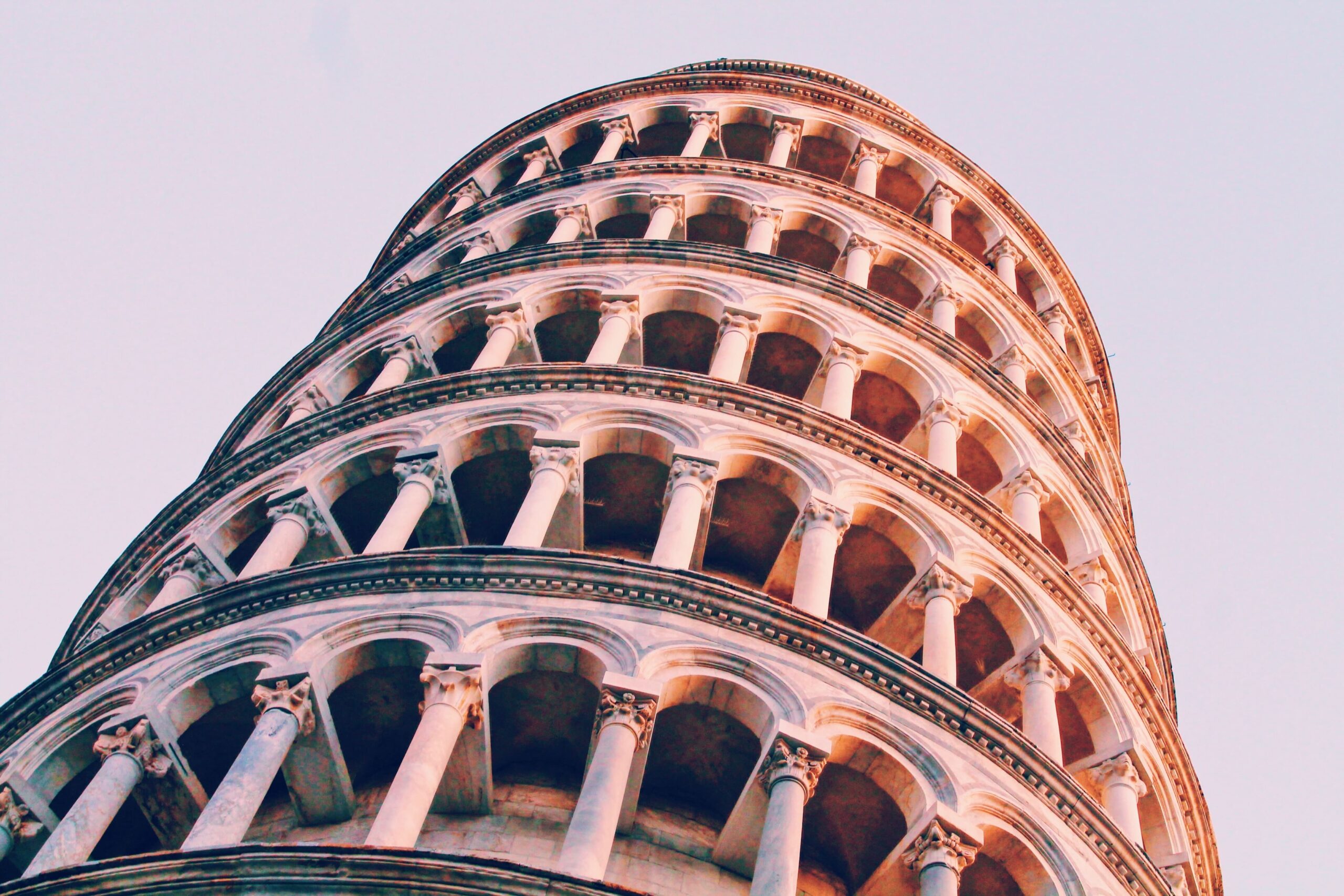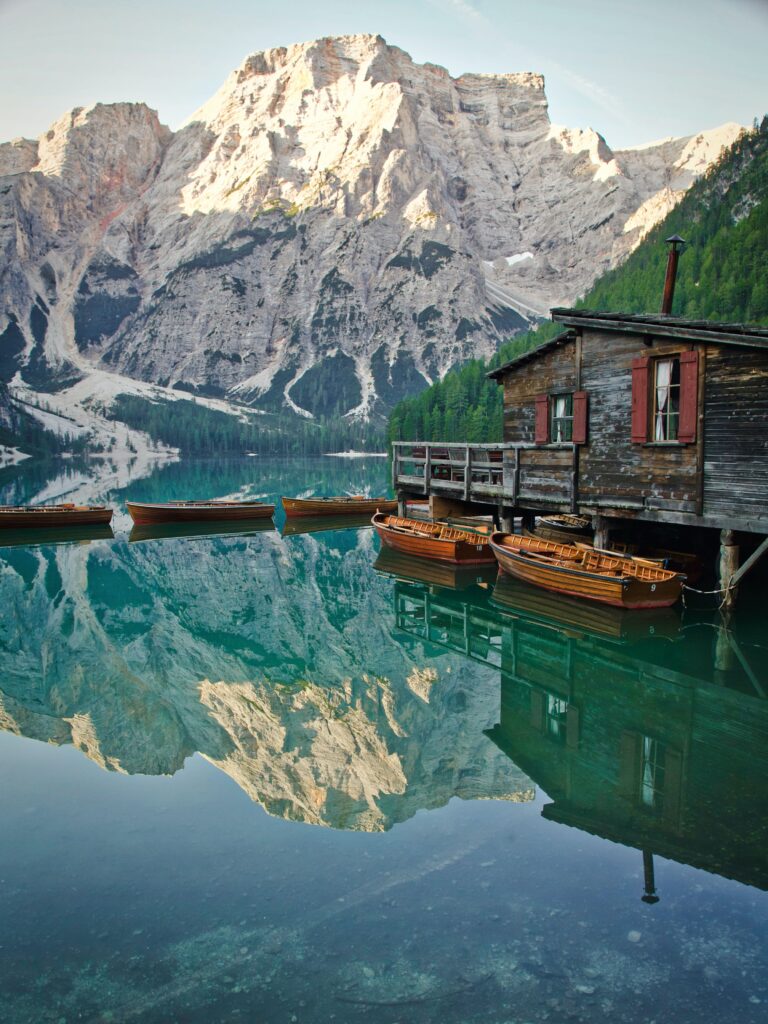 Mountains in Northern Italy
Make sure to pack some hiking boots: if you choose to visit this part of Italy, you absolutely cannot miss its mountains.
No matter what season we are in, the mountains and their landscape always offer suggestive views. Fresh air, quiet and peaceful atmosphere, and nature combine to create the perfect atmosphere for a great vacation.
Crossed by the Alps and Pre-Alps, the north of Italy offers many mountain resorts worth visiting.
Not to be missed:
The Dolomites and its pearls, including Marmolada, Val di Fassa, Madonna di Campiglio, Val di Funes, Seiser Alm, Cortina d'Ampezzo, and of course, Pusteria Valley with its jewels symbol of these mountains: the Three Peaks of Lavaredo and Lake Braies.
A short distance from Milan lies this charming destination, also known as the Painters' Valley. In the past, this valley has inspired painters and artists and, today, it still amazes the people thanks to the natural beauty and the charming and enchanting landscape.
Located in the heart of the Alps, you can find the various resorts of Valtellina, including Livigno, Aprica, and Madesimo. If you are looking for relaxation and wellness, Bormio is your ideal destination. Here you can find the famous Thermal Baths surrounded by the stunning Stelvio National Park.
If you're a ski enthusiast, you'll be spoilt for choice here. Courmayeur located on Mont Blanc, La Thuile, Pila, Cervinia located on Mount Cervino or Gressoney St. Jean that lies on Mount Rosa, just to name a few. The Aosta Valley is also an excellent itinerary for motorcyclists and mountaineering enthusiasts.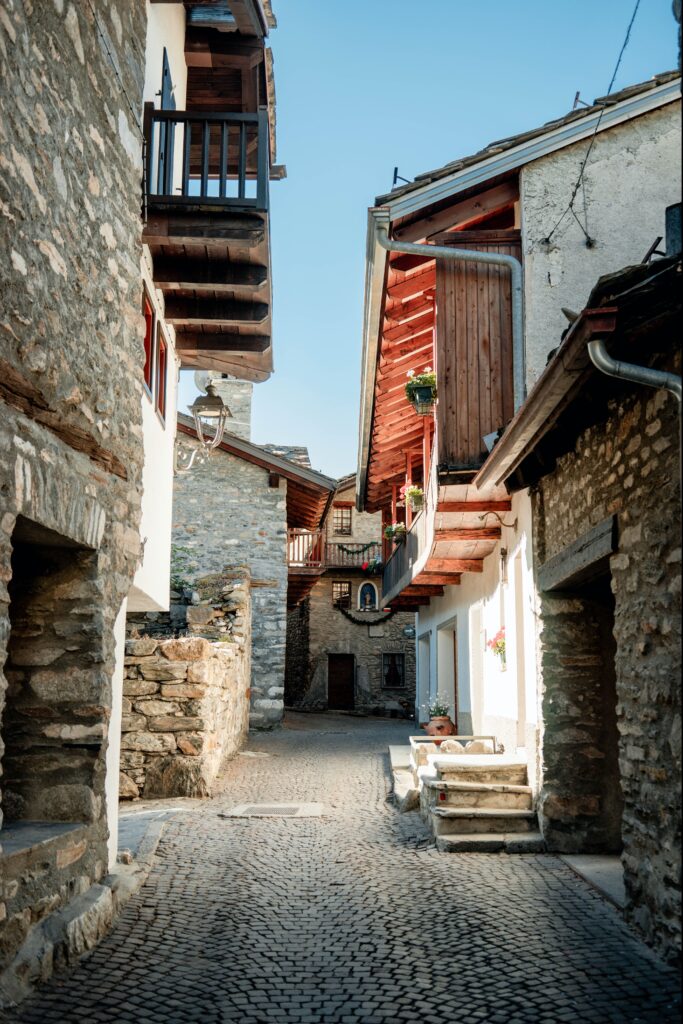 A holiday by the lake can be a great alternative to the sea or mountains.
Thanks to their energizing nature, relaxing colors, and gentle temperatures, they will help you reconnect with nature, rediscovering the pleasure of the outdoors. 
Northern Italy is home to the three best-known and largest lakes of the peninsula: Lake Garda, Lake Maggiore, and Lake Como. Although, in reality, distributed between Piedmont, Lombardy, and Veneto, there are many other lakes just as beautiful, even if less famous.
Lake Garda, located between Lombardy, Veneto, and Trentino Alto Adige, is the largest lake in Italy. It also hosts five islands, including the Island of Garda, where you can see a palace of 1900 and beautiful gardens.
The lake, surrounded by vineyards, olive groves, and flowers, houses small ancient villages, medieval castles, and towns that are definitely worth a visit. Choosing which places to visit is tough. We recommend you visiting Sirmione and its thermal baths, Limone Sul Garda, Tremosine, Bardolino, Riva del Garda, and Malcesine.

If you travel with kids, spending a day at Gardaland, the largest of the various amusement parks in the area, is a must.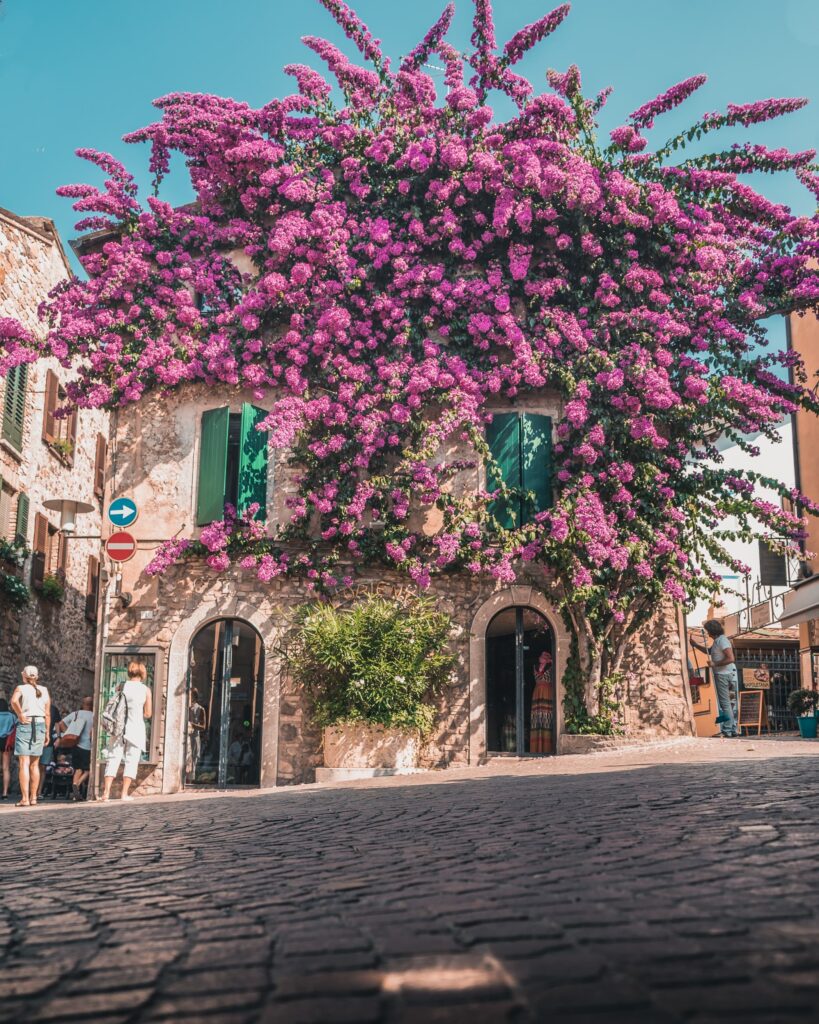 On the border between Switzerland and Italy, we can find Lake Maggiore, one of the most beautiful lakes in Italy.
This lake, divided between Switzerland, Piedmont, and Lombardy, is home to the Borromean Islands – Isola Madre, Isola Bella, Isola dei Pescatori.
Vast natural reserves open up, like the Valle del Ticino, a Unesco biosphere reserve surrounded by mountains and hills botanical gardens.
A boat trip on the lake is a must, as well as exploring the trails of the Val Grande National Park.
One of the most beautiful lakes in Italy and one of the deepest in Europe, Lake Como, recognizable for its inverted Y shape, branches off in three directions: towards Como, Lecco, and Colico, joined at their meeting point by the "pearl of Lake Como": Bellagio, a village made of colorful houses, narrow streets, stairways, ancient churches and fine restaurants where you can enjoy the magical atmosphere of the place.
Punctuated by historic villas, gardens, and dreamy villages, Lake Como should be on your go-to list if you decide to visit the north of Italy.
Not to be missed are the villages of Varenna, Menaggio, and Cernobbio and the many noble residences overlooking the water like Villa Carlotta in Tremezzo and Villa Serbelloni in Bellagio.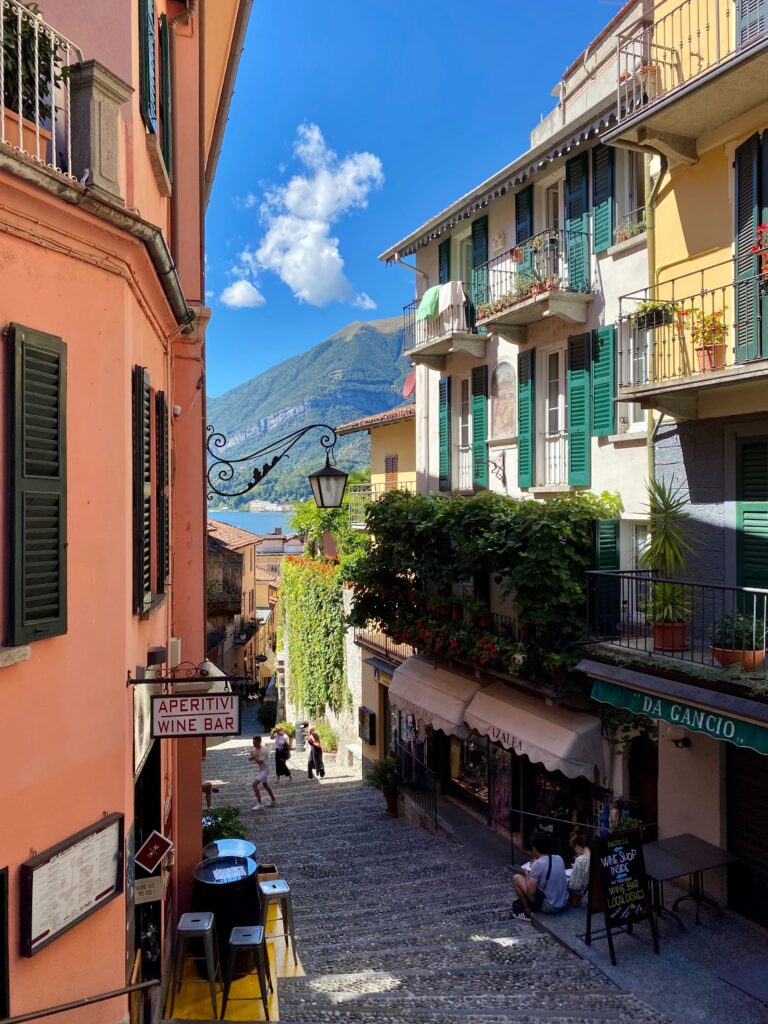 Italian wine regions in the north
The Bel Paese is worldwide known for its cuisine and its wines. Wine represents a crucial aspect of the Italian tradition, and just like it happens with food, every region has its own wines and traditions. 
Here are some northern Italian regions that are worldwide known for the production of wine.
Tuscany is one of the most beautiful regions of Italy and one of the best known in the world. Cradle of the most famous art cities and homeland of the most evocative medieval villages and characteristic hilly landscapes. 
Getting lost among its hills is a must. Our advice is to start from the Chianti Hills, the favorite destination of wine and food tourists, as well as the heart of Tuscany. In every small village, it's possible to come across wineries, castles, and farms and taste the precious wine in one of the many wine shops.
Not to be missed beyond the Chianti Hills:
Val d'Orcia: with postcard landscapes, fairytale villages, and delicious food, Val d'Orcia should definitely be a must on your itinerary. Moreover, since 2004 its magnificent landscape has been part of the UNESCO World Heritage List. 
Saturnia Thermal Baths: if you feel like having a relaxing bath, you should visit this enchanting thermal center. Located at the foot of the medieval village of Saturnia, the thermal baths of Saturnia are surrounded by a secular park typical of the Maremma land.
The one of Langhe, Roero, and Monferrato, in Piedmont, is among the most famous hilly landscapes of the world, dotted with picturesque villages, ancient farmhouses, wineries, medieval towers, and castles.
Famous for its excellent wines, this area should be discovered with long and quiet walks among vineyards, villages and countryside and lovers of good wine and food should definitely not miss a visit to this region.
Not to be missed:
Strada del Barolo: The Barolo Trail and the great wines of the Langa is a route that combines the beauty of the landscape with the history and taste behind the production of one of Piedmont's finest wines: Barolo.
Giant Benches: scattered among vineyards and Piedmontese villages, you will find colored benches of enormous dimensions. These benches, placed in panoramic points, encourage you to look at the world from a different perspective, perhaps through the eyes of a child.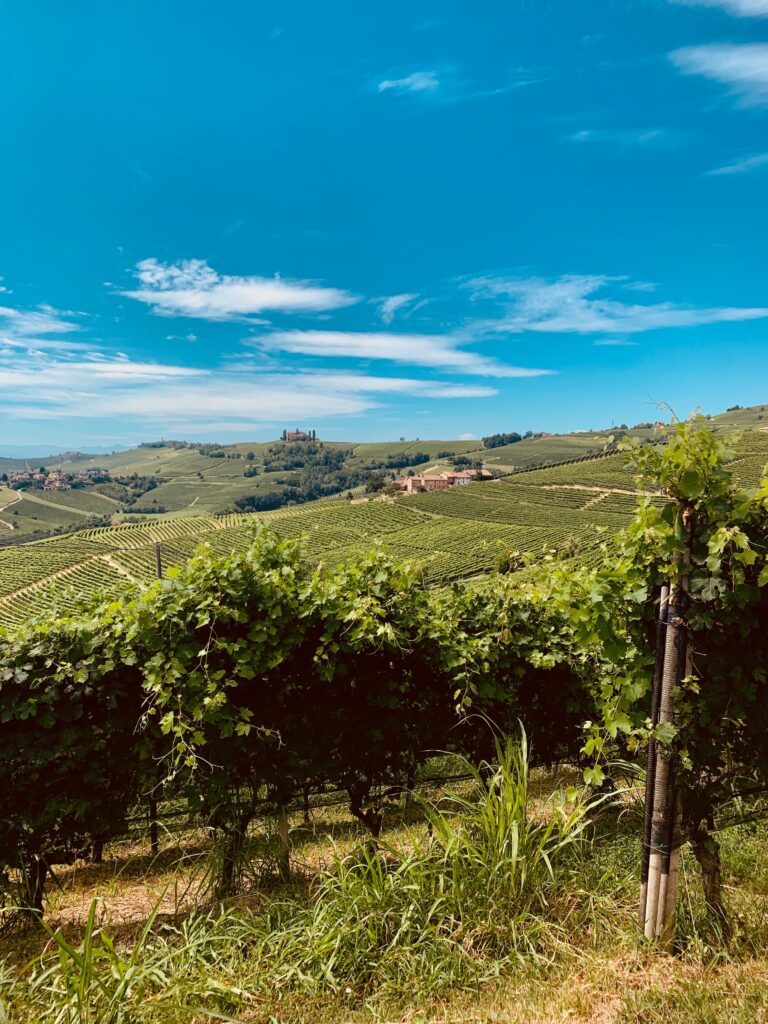 Located between the sea and the Alps, Veneto offers beautiful landscapes. Starting from the world-famous art cities such as Venice and Verona to the lakes, natural parks, and villages. 
If you want to taste the traditional flavors of this region and its wines, you cannot miss its hilly area. The Veneto's hilly area gathers some of the most typical products of the region and the many wine trails that allow you to taste the different wines offered by the territory.
Not to be missed: 
Soave with its medieval castle and its stunning view on the surrounding hills and vineyards where Soave Docg is produced.
The Valpolicella area, where you can find historical villages surrounded by vineyards.
The Prosecco Road that crosses the Prosecco Hills of Valdobbiadene and Conegliano. Get on a bike, a Vespa, or a car and enjoy the journey among vineyards. And, of course, make sure to stop for a wine tasting!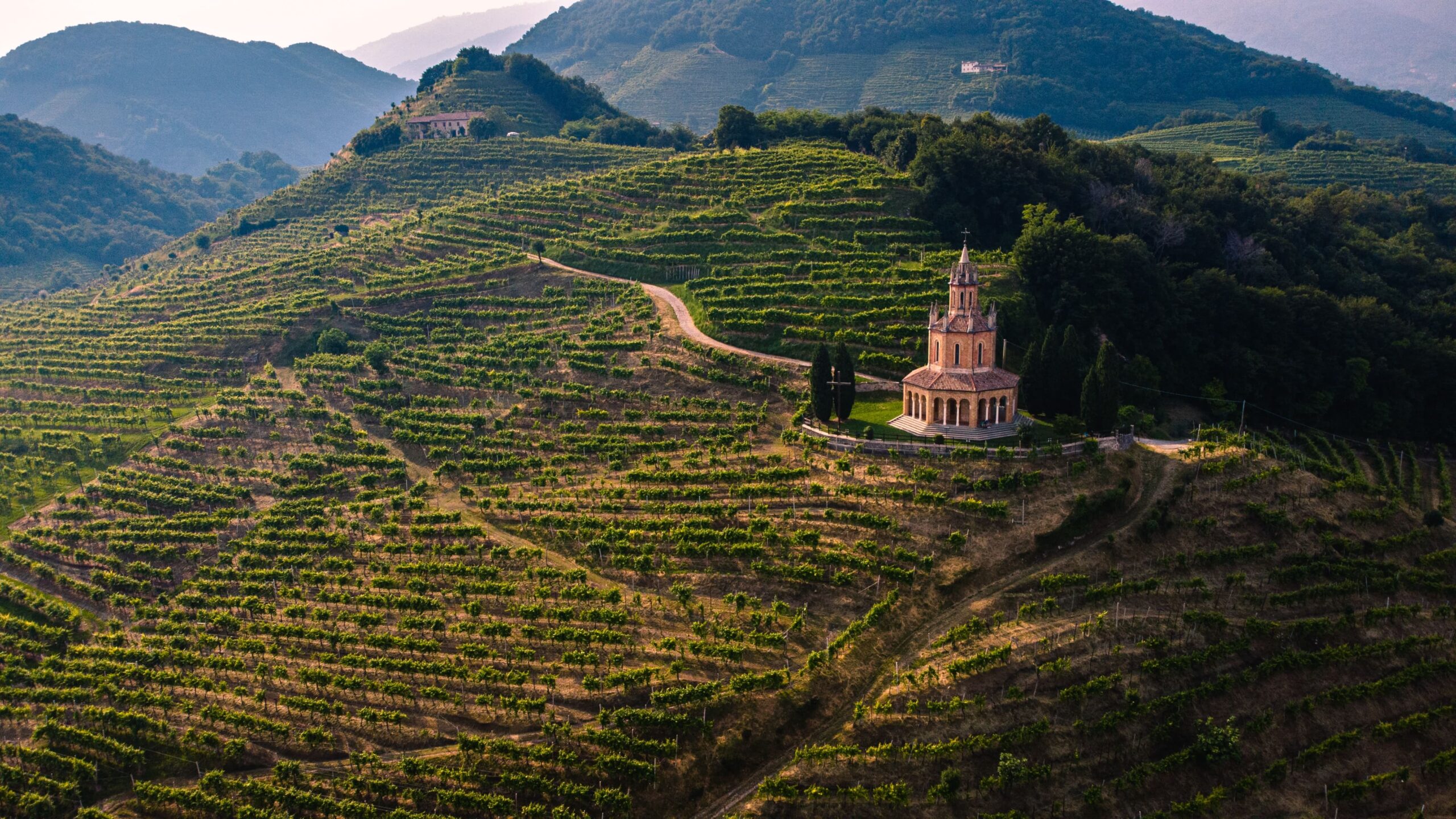 The best beaches in northern Italy
Surrounded on three sides by water and with two offshore islands, it's no wonder Italy is famous for its beaches.
With its 4,917 miles of coastline, the opportunities for beach holidays in Italy are almost endless. From white sand destinations suitable for the whole family to secluded coves perfect for romantic getaways.
It's hard to pick which beaches to choose from, but to narrow down your list, we thought to share with you the places we believe to be the best in northern Italy for a beach vacation.
The Ligurian coastline is dotted with charming towns, breathtaking beaches, colored seaside villages, calm bays, and quiet beaches: get ready to explore Liguria with us!
Cinque Terre:

 we cannot talk about Liguria without mentioning the Cinque Terre, the five colorful cliff-top villages overlooking the sparkling sea. From Monterosso al Mare to Vernazza, Corniglia, Manarola, and Riomaggiore, you will be able to find steep terraces of brightly colored houses, fresh seafood, and city villages. Enchanting seascapes in which you can treat yourself to a refreshing bath between waters of a thousand shades awaits you here. 
San Fruttuoso Abbey:

 overlooking the sea around the Portofino Promontory, there is a place that seems to have come out of a fairy tale. Reachable either by sea or by two walkable panoramic paths, this abbey is a Benedictine monastery dating back to approximately the year 1000. This is a wonderful place to enjoy the beach and it's ideal for diving lovers, thanks to its transparent sea and its submerged treasure: the Christ of the Abyss, a sculpture at a depth of 17 meters since 1954. 
Sestri Levante with its Baia del Silenzio:

 A beautiful seaside town with great beaches, fantastic restaurants, and a relaxed atmosphere to be admired at any time of day, especially at dawn and in the evening hours. The Baia del Silenzio has particularly transparent waters surrounded by pastel-colored houses that make the landscape enchanting, one of the most beautiful seaside places in Italy.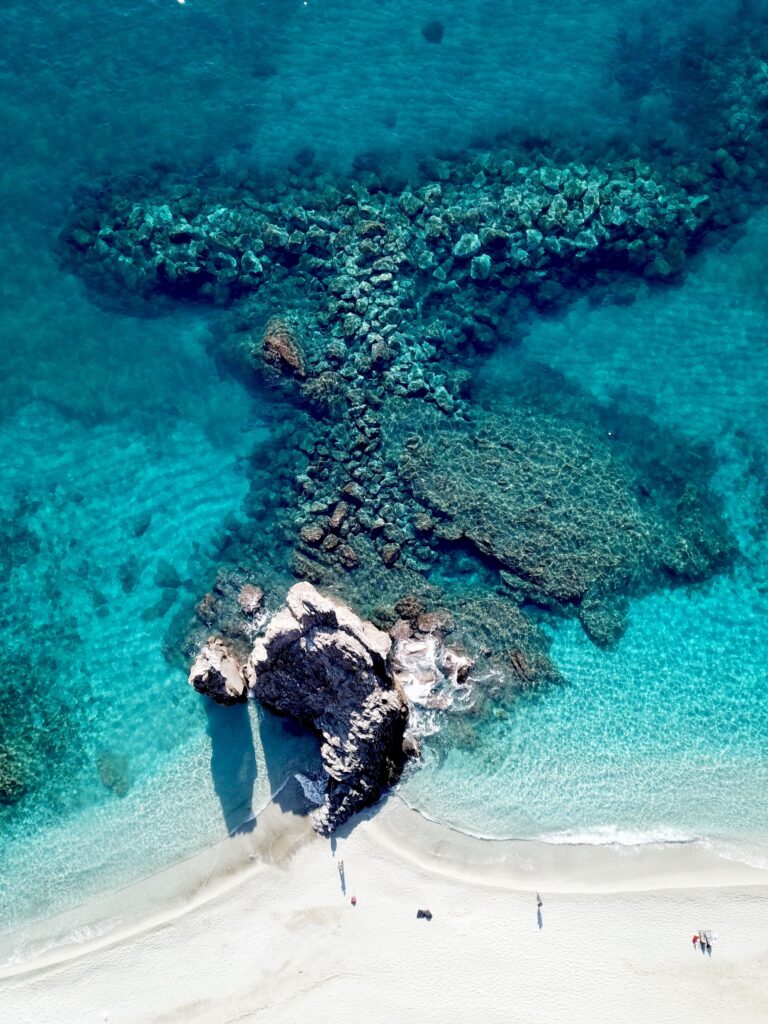 Tuscany is known throughout the world for its many art cities such as Florence, Pisa, and Siena, for its medieval villages like San Gimignano and Volterra, and its beautiful hinterland where you can admire the Val d'Orcia or Val d'Elsa.
But Tuscany is not only hinterland, but it is also sea, and of course, even in its coastal area you can find beautiful spots. 
Elba Island: in the Tuscan archipelago, we meet this wonderful island that will surprise you with its striking Mediterranean scrub and bright colors. With more than 70 beaches, this paradise can satisfy the needs of everyone, thanks to its calm and transparent waters. The snorkeling lovers here can find caves, ravines, and rare fish.
Monte Argentario: if you enjoy wild nature, the right place for you is Cala del Gesso. This hidden paradise with an emerald sea will make you fall in love immediately. To reach it, if you don't have a boat, you will have to cross a path by foot in nature, but we assure you that it will be worth it!
Located near Emilia Romagna, this region is by far underestimated.
Able to combine marvelous beaches with art, history, and nature, the Marche region is beautiful and varied, and its beaches are absolutely not to be missed!
Spiaggia delle Due Sorelle: one of the wildest and most beautiful beaches of the entire Conero Riviera. Characterized crystal clear sea, pebbles, and white sand. Its name derives from the two cliffs that emerge in the water. This beach can only be reached by sea, and our advice is to rent canoes and pedal boats for an even more authentic experience!
Lido di Senigallia: also called "velvet beach" for the softness that characterizes its sand, it's worldwide famous for its fine sand and its crystal clear sea. Not to be missed is the delightful old town of Senigallia, which is situated a short distance from the beaches and is therefore easily accessible on foot or by bike.
Sassi Neri Beach: accessible through some fascinating paths immersed in the green, this beach owes its name to the dark rocks that can be seen on the seabed, and that gives even more charm and uniqueness to the beach.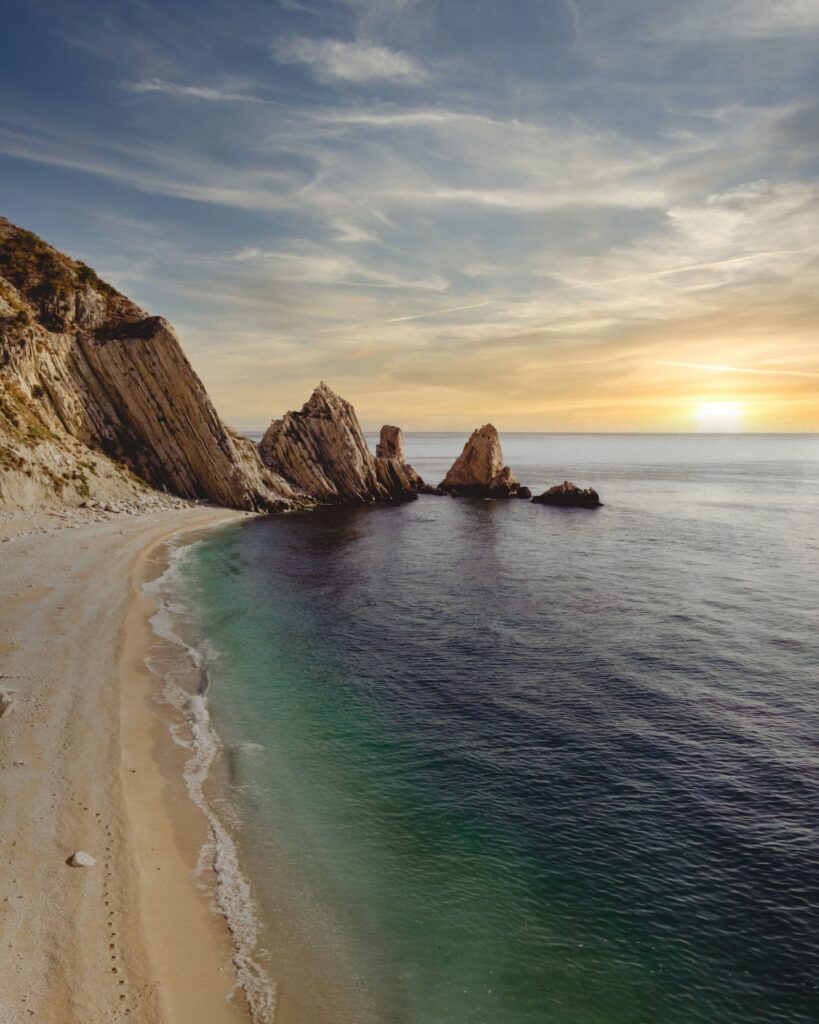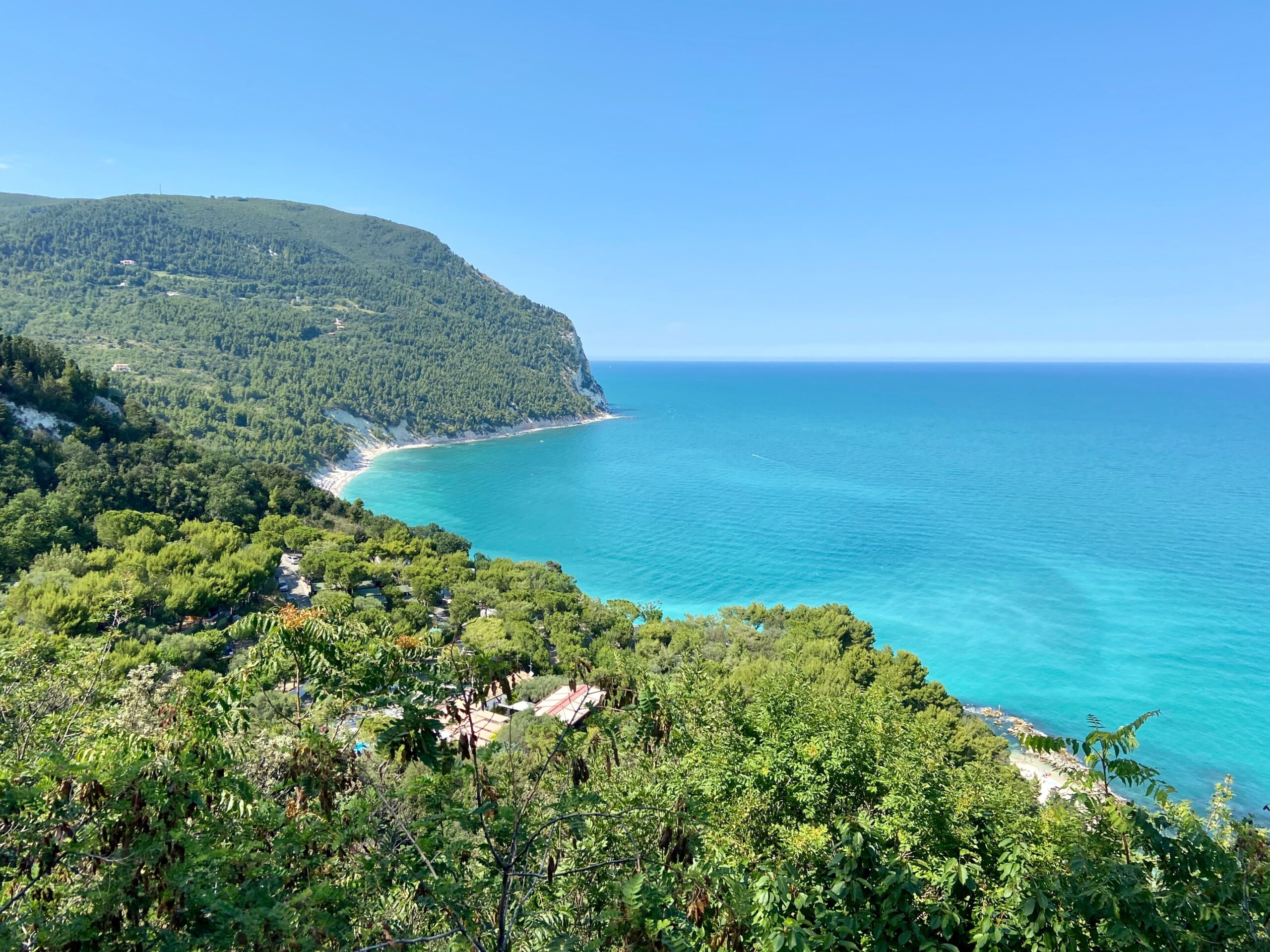 Enclosing in one article all the things to do and see in Northern Italy is obviously impossible. There would be much more to tell, starting from the cities that you absolutely cannot miss up to the nature reserves.
This article was made to give you a general overview to understand if Northern Italy is the right place for you, although we are sure that the opposite would be impossible!
Last day in town and want to enjoy it without the weight of your suitcases? Download our app to find your closest luggage storage and leave your suitcases for as long as you need.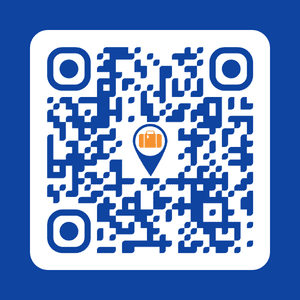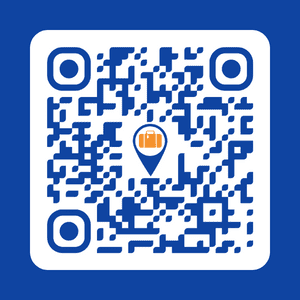 Download the Bags Parking app!
Find your closest luggage storage and leave your suitcases for as long as you need. Enjoy your journey without the weight of your baggage.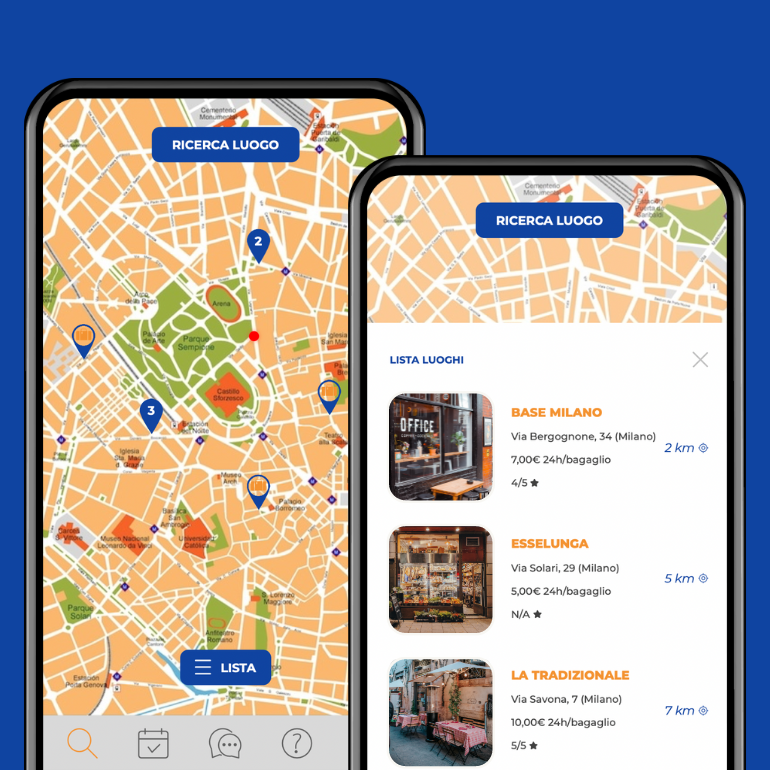 If you liked this article, share it with your friends and follow us on our social!
Share it with your friends!
Share it with your friends
You might also be interested in:
You might also be interested in: