5 Great family hikes in Italy
5 Great family hikes in Italy​
Is there a better way to imprint happy memories in children's minds than through travel? Family vacations are an opportunity to disengage from routine, grow together, and strengthen bonds.
If you have chosen Italy as your family travel destination, what better way to explore the country than by following the slow-paced way of life that its people lead? Indeed, the Bel Paese is a country to be discovered slowly on foot through its mule tracks, ancient religious roads, and old trade routes.
So we are not talking about high-altitude treks, but about family hikes accessible to everyone that will let you discover the lesser-known wonders of this country with your little ones.
We have therefore collected our favorite kid-friendly trails from north to south. Some are actual walks to be done over several days; others are simple strolls, and some are short treks. The choice is yours!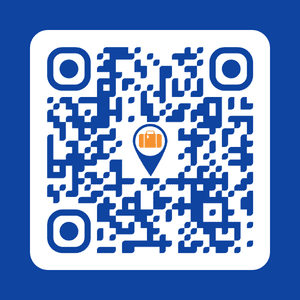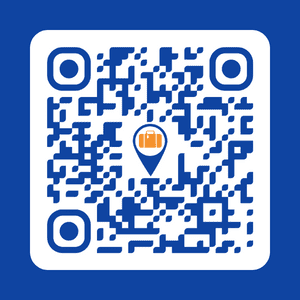 Download the Bags Parking app!
Find your closest luggage storage and leave your suitcases for as long as you need. Enjoy your journey without the weight of your baggage.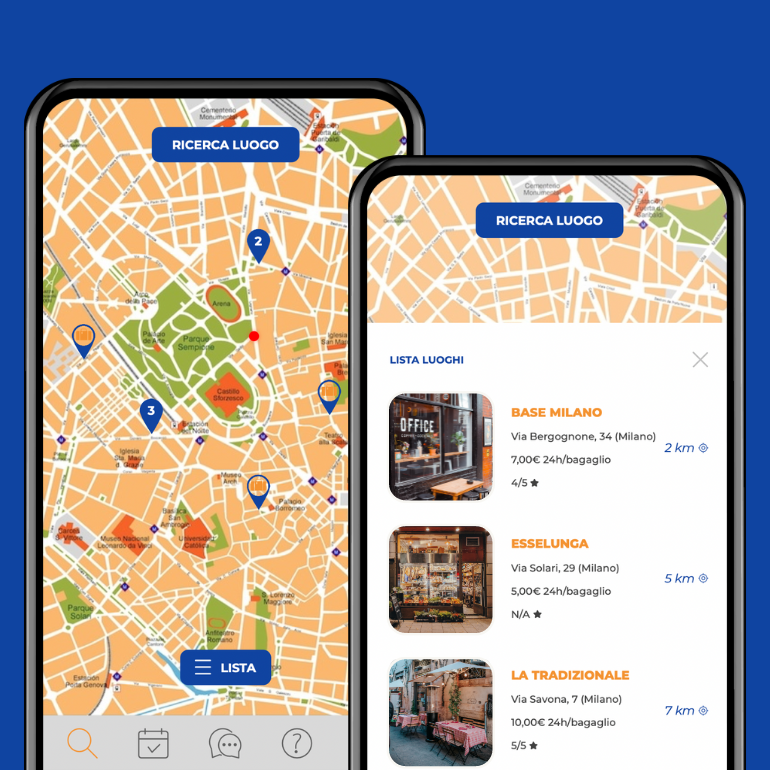 1. Greenway of Lake Como - Lombardy
Starting from the north, here is the first of our recommended family hikes: the Greenway of Lake Como in Lombardy. Surrounded by a beautiful natural landscape, this 10-kilometer route will introduce you to unique villages, villas, gardens, and churches, as well as give you breathtaking views.
The three-and-a-half-hour walk is suitable for everyone and can be done at any time of year. Although the route is simple, it may be too long for children, especially if they are not used to walking. For this reason, the advice is to divide the walk into sections and complete only a part of it.
If, on the other hand, you prefer to walk the entire route, since the path is not a loop, we suggest you take a boat for the return trip. It can be a charming way to look at Lake Como from a different perspective.
One thing to remember is that the Greenway of Lake Como can be walked with strollers exclusively in the section between Villa Carlotta and Tremezzina. For the rest of the path, we recommend using a sling or ergonomic baby carrier. This is due to the path's cobblestones, which make using a stroller difficult, as well as the fact that some sections may have ups and downs.
So, with comfy shoes and sunscreen in hand, off we go!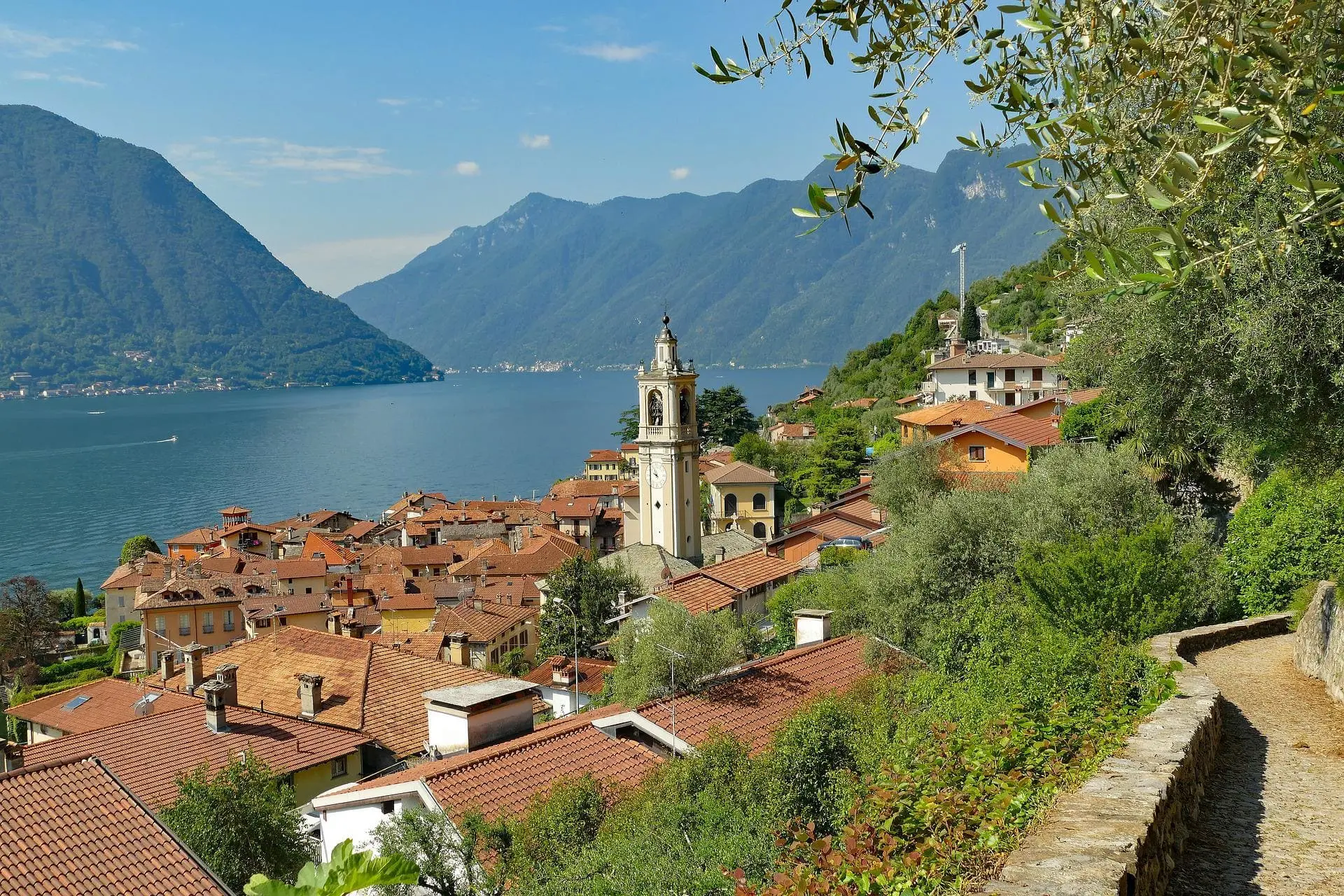 2. Via dell'Amore, Cinque Terre - Liguria
Cinque Terre is a popular destination for both Italians and foreigners, so much so that in 2021, Disney Pixar chose to set the animated masterpiece, Luca, right here. And it is exactly here that we find the second path we want to recommend: the Via dell'Amore.
This is one of Liguria's most important tourist attractions and is part of the Cinque Terre National Park and UNESCO World Heritage Site. This path connects two of Cinque Terre's five charming villages: Riomaggiore and Manarola.
The trail carved into the rock overlooking the sea is just over a kilometer long, but the striking landscape of Mediterranean scrub in which it is immersed, as well as the breathtaking views it provides, will not allow you to walk it quickly.
The Via dell'Amore (Path of Love) is part of a longer and older path, the Sentiero Azzurro (Blue Path), which is about 12 kilometers long and links together all the five colorful villages of the Cinque Terre. Although the path is simple, it's more challenging than the Via dell'Amore, which is a wide paved road protected by railings and accessible even with strollers. Everyone can walk here, from children to adults and even people with disabilities.
Unfortunately, in 2012 the Via dell'Amore was hit by a landslide, and work is currently underway to secure the path. The reopening is scheduled for the summer of 2024.
We look forward to its reopening so that we can once again admire the landscape from a unique perspective!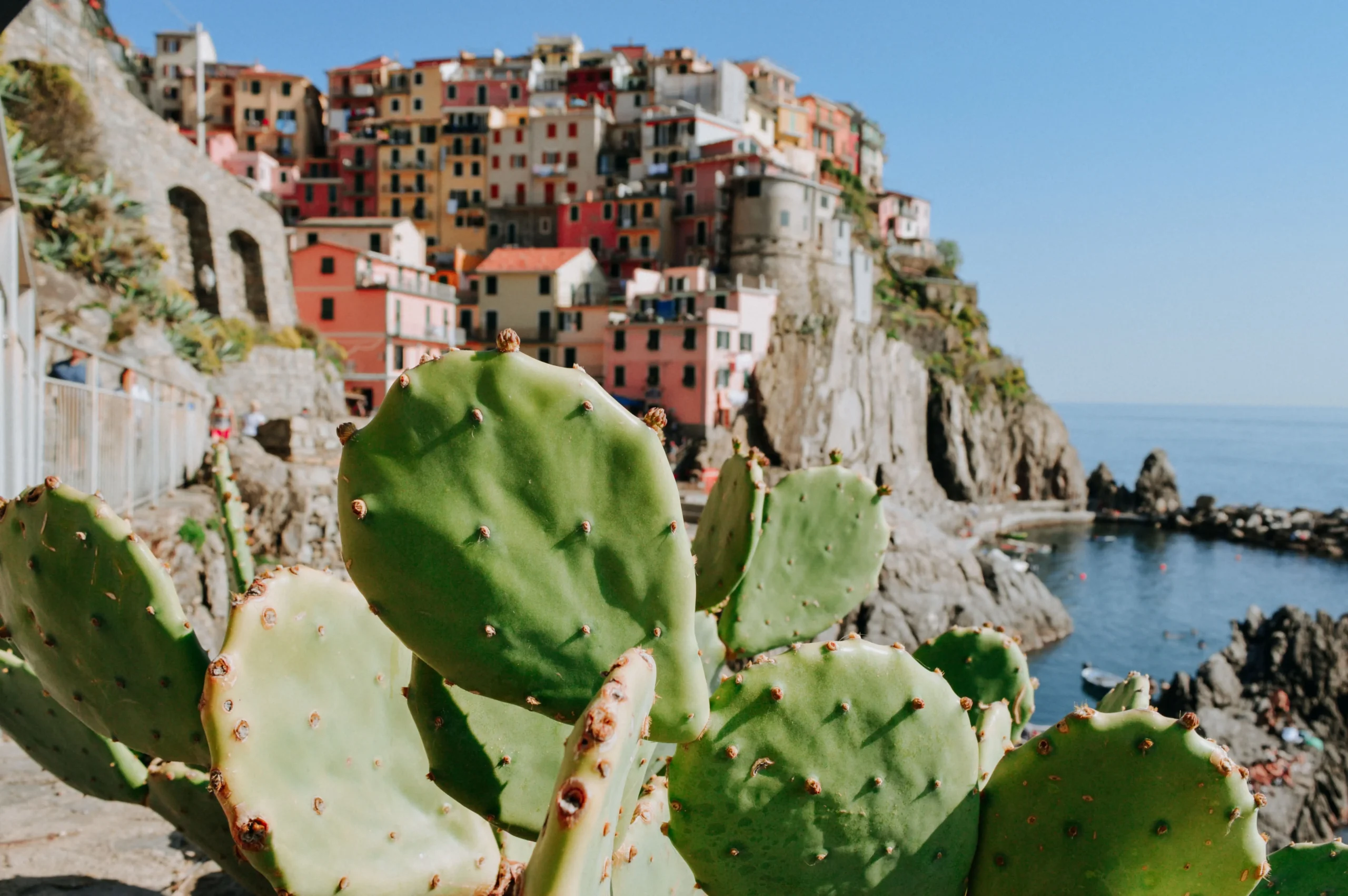 3. Sentiero dei Limoni, Amalfi Coast - Campania
Let's go all the way down to Campania for the third of our recommended family hikes: the Sentiero dei Limoni (Path of Lemons).
When it was first built, the path was the only connection between the villages of Minori and Maiori on the world-renowned Amalfi Coast. This trail, which was very busy in the past for lemon cultivation and trade, will allow you to experience the tradition and history of this little corner of paradise.
In fact, it is not uncommon to witness the stages of lemon growth and to see men carrying heavy crates of these precious fruits (especially during summer).
The Sentiero dei Limoni is a family-friendly hike, but due to the alternating ascents and descents on steps, we recommend it for children ages 6 and up. The trail is about 3 kilometers long, and if you don't take too many breaks, you can walk it in about two hours. It's also easy to find because it's marked on any map of the area.
With panoramic terraces offering picturesque views of the Amalfi Coast and arbors laden with lemon trees, it's no surprise that this path is considered one of the most beautiful and evocative walks in Italy.
This is not a stop to be missed!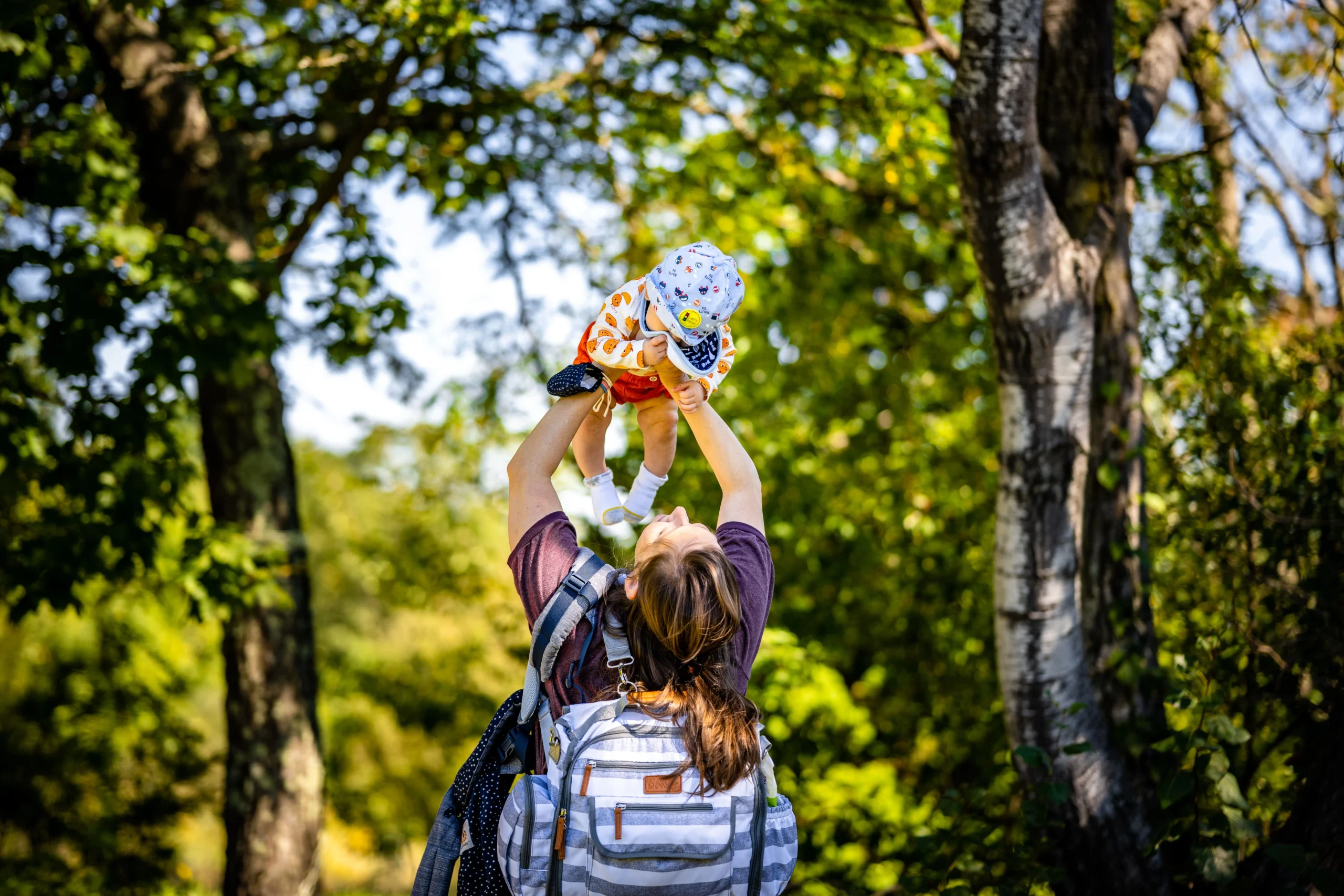 4. Kalabria coast to coast - Calabria
Let's go down to the tip of the Boot to tell you about one of the most beautiful family hikes: the Kalabria Coast to Coast. As the name implies, this path connects Calabria's two coasts: Costa Degli Aranci, which faces the Ionian Sea, and Costa Degli Dei, which faces the Tyrrhenian Sea.
This 55-kilometer walk is divided into three sections that should be completed in three days. The Kalabria Coast to Coast is meant to be walked slowly. This will allow you to fully immerse yourself in nature and enjoy the distinctive landscapes far from the well-known tourist destinations of this beautiful Italian region. It begins at the sea and winds its way through the mountainous terrain of the Calabrian Preserre, with its wheat fields, centuries-old olive trees, rows of vines, and chestnut forests, as well as hidden and ancient villages and natural oases.
This is a trail that both children and parents will love. Why? First and foremost, the route runs primarily on dirt roads, paths, and secondary roads with no traffic, making it walkable even for beginners. The second reason is safety: the tourist association that promotes this trail allows people to check in and out online and provides a phone number so that phone assistance can be guaranteed. They also provide local contact people who can arrive on-site if necessary. Finally, one thing that children will really like: a "traveler's passport" is issued free of charge to all walkers upon departure, giving them access to conventions on all accommodations along the trail. And like any self-respecting passport, every stage will require a stamp.
Ready to immerse yourself in the local culture?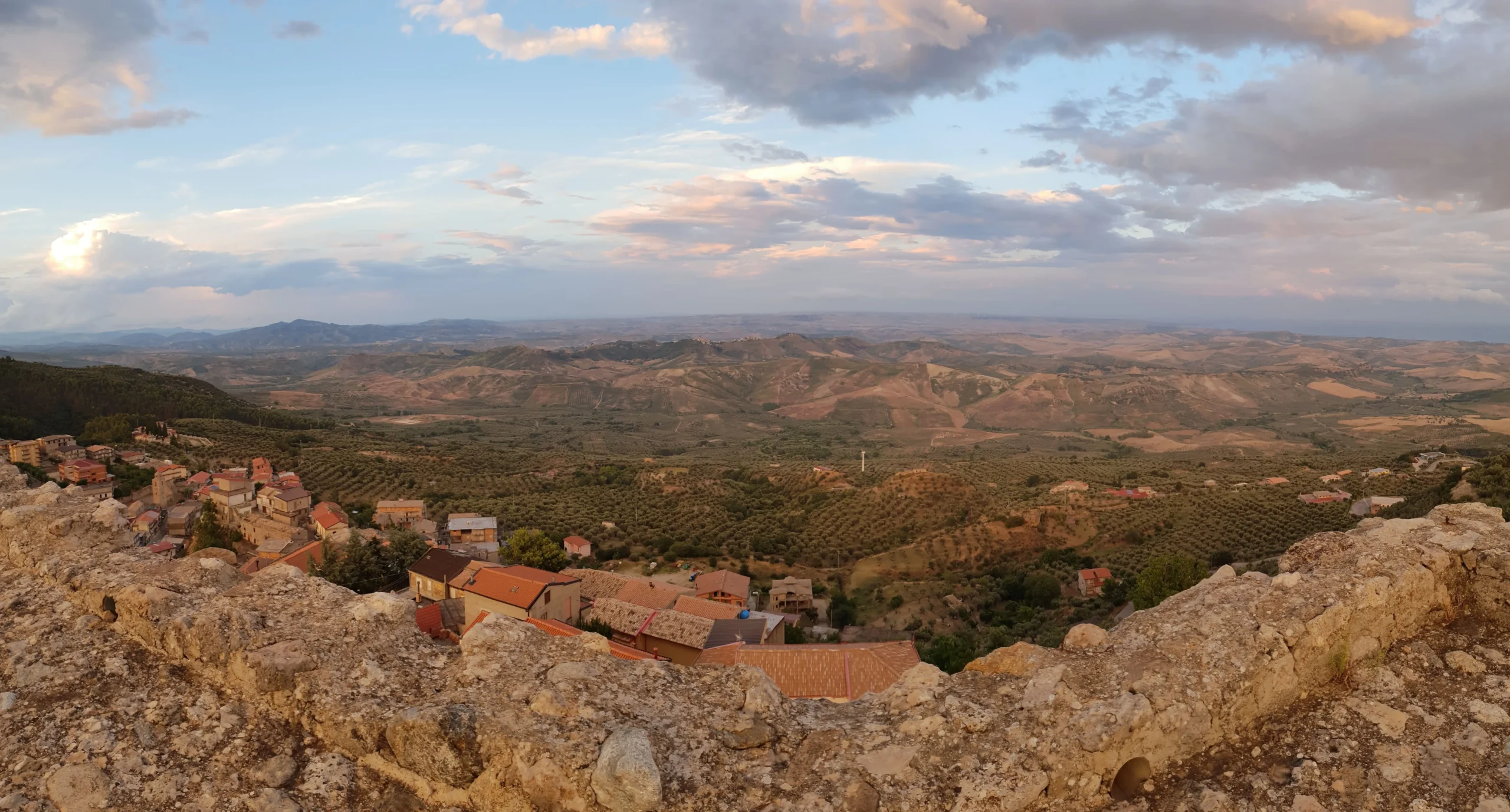 5. Parco dell'Etna - Sicily
If you are planning a trip to Sicily with your children, Etna Park should definitely be on the itinerary.
Mount Etna, at 3357 meters, is Europe's highest active volcano and was declared a UNESCO World Heritage Site in 2013. Being an active volcano, the feasibility of an excursion can be affected not only by bad weather but also by the volcano's eruptive activity. So, to make sure you don't have any problems, it's a good idea to call Etna Cable Car in advance.
The town of Nicolosi, named "The Gateway to Etna," serves as the starting point for this unforgettable adventure. This is the seat of Etna Park, which includes a small Volcanological Museum and a true botanical park designed to preserve Etneo-plant heritage: the Germplasm Path. This one-kilometer nature trail is accessible to everyone, including very young children, who will enjoy identifying fruit trees and smelling aromatic plants.
The easiest trip to Etna with children is definitely the one to Crateri Silvestri, at an altitude of 1900. Here you can visit the mountain's two inactive craters: the Upper Crater and the Lower Crater. We recommend arriving by car at 1900 m so you can travel slowly, allowing children to acclimate better and avoid mountain sickness. Another notable plus is the road, which is one of the most beautiful scenic routes available. Your children will have a unique emotional experience while walking on the lava around and on top of the craters in a lunar landscape.
This is also the location of Rifugio Sapienza and the Etna Cable Car, which will transport you to the 2,500-meter-high Rifugio Etna. When purchasing tickets, you can choose between walking the trails leading to the Crater of Sommitali or purchasing the package that includes a 4×4 car hike.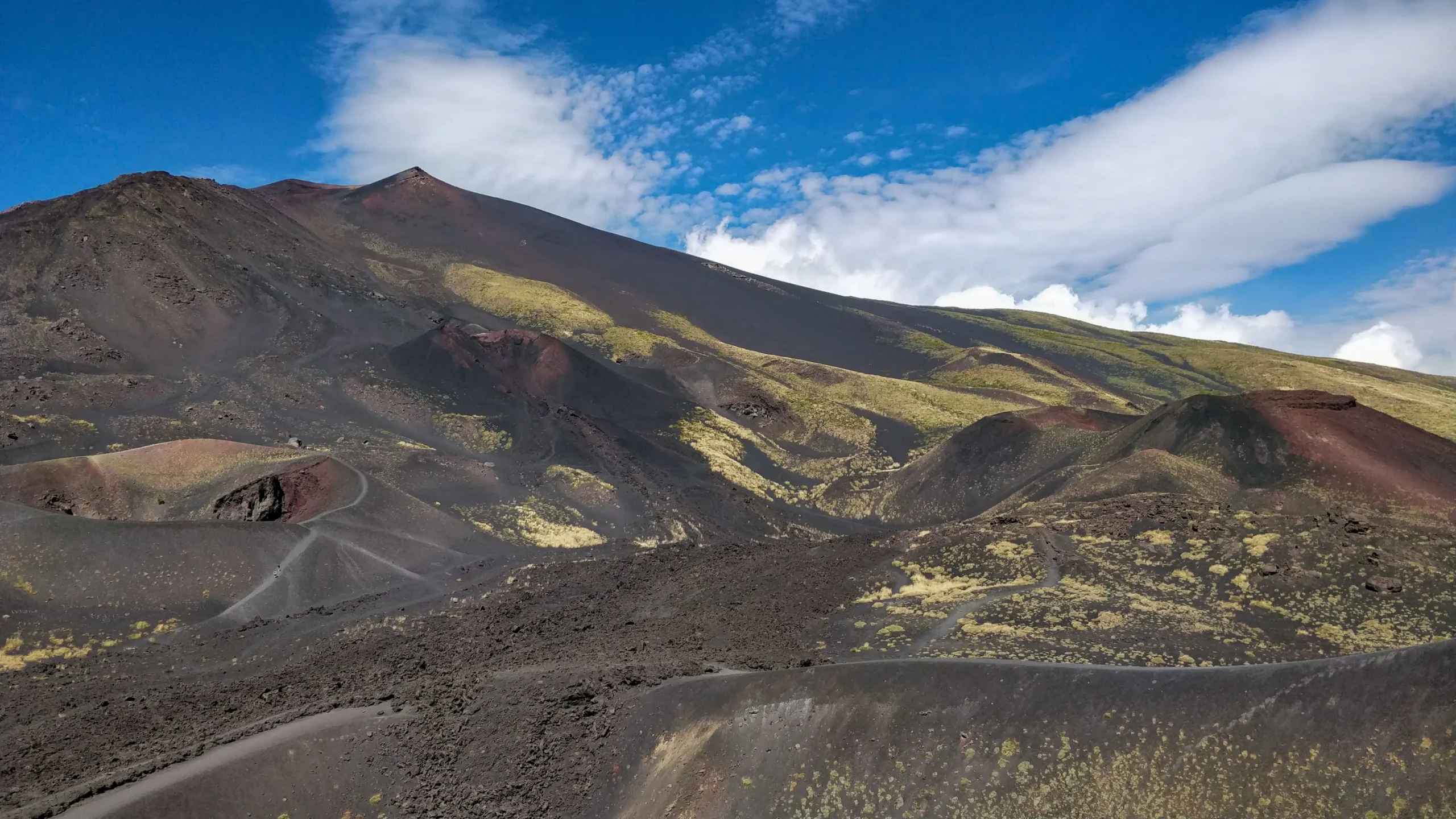 Are you planning a trip to Italy with your kids? Be sure to read our post on the best children's museums in Italy.
Last day in town and want to enjoy a hike without the weight of your luggage? Download our app to find your closest luggage storage and leave your suitcases for as long as you need.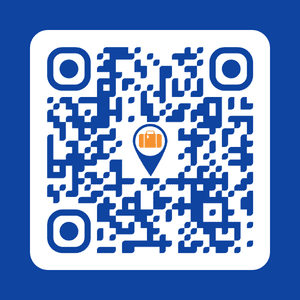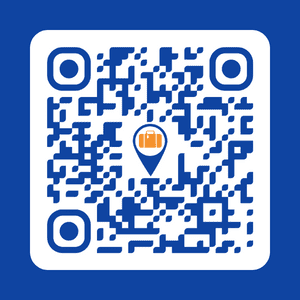 Download the Bags Parking app!
Find your closest luggage storage and leave your suitcases for as long as you need. Enjoy your journey without the weight of your baggage.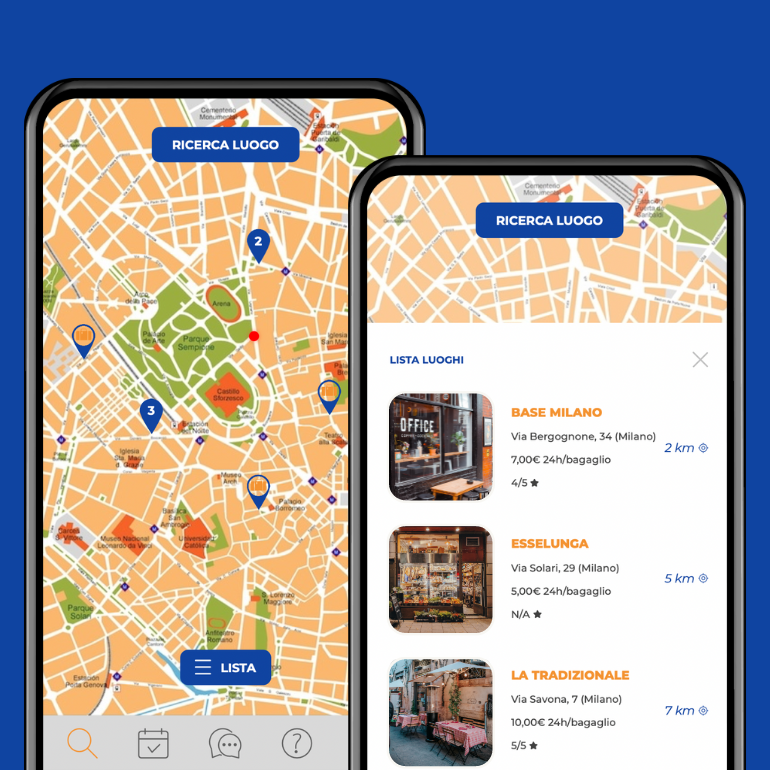 If you liked this article, share it with your friends and follow us on our social!
Share it with your friends!
Share it with your friends
You might also be interested in:
You might also be interested in: