Aperitivo: the best 7 Italian cocktails to try
Aperitivo: the best 7 Italian cocktails to try
In Italy, aperitivo is an authentic tradition, an ancient ritual extremely rooted in our culture, which is declined in different variants according to the city and region.
Born in Turin in the second half of 1700, coinciding with the creation of Vermouth, today it is still a fundamental moment for millions of Italians who, from 18.00 to 21.00, allow themselves a relaxing and tasty break. It's a moment to spend with friends while enjoying a well-deserved cocktail accompanied by samples of focaccia, pizza, pasta, cheese, salami, and other finger food.
Visiting Italy and dining without first tasting a traditional aperitivo would be a big mistake. But what should you order to experience an authentic Italian aperitif? Well, if you want to drink like a local, we have prepared a list of our 7 favorite drinks to enjoy during your aperitivo!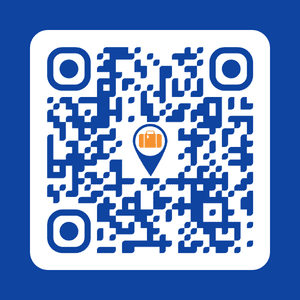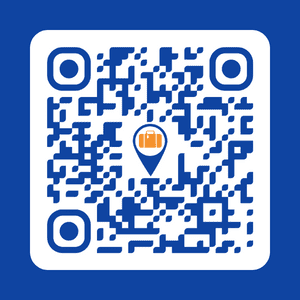 Download the Bags Parking app!
Find your closest luggage storage and leave your suitcases for as long as you need. Enjoy your journey without the weight of your baggage.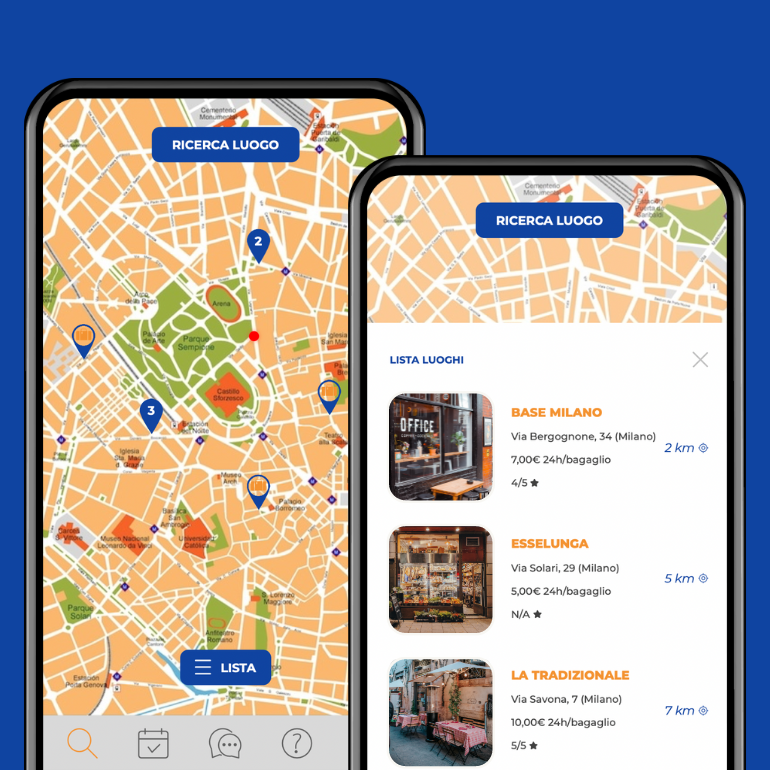 A third of sparkling white wine, a third of bitter, a third of sparkling water, and a hint of orange: here's the recipe of one of the most famous Italian drinks, as well as one of the favorites of Italians. Whenever someone mentions classic Italian cocktails, Aperol Spritz is usually the first one that comes to mind. With its characteristic orange color and its fresh and bittersweet taste, it makes the moment of aperitivo special.
This drink was born in Veneto between the 1700s and the 1800s, thanks to the Austrian soldiers that used to mix the wine from Veneto with Selz water. It is from spritzen the German term describing this custom that the name Spritz derives!
Today, there are many reinterpretations of this cocktail, whose recipe may vary depending on the region where you are. Here are a few examples:
Spritz Campari: the substitution of Campari for the classic Aperol gives this version a more bitter aftertaste.
Pirlo: invented in Brescia and very similar to Aperol, Pirlo is a spritz made of still white wine, Campari or Aperol, and sparkling water. The name of this refreshing cocktail comes from the term "

Pirlo

" which in the local dialect means "to fall": precisely what white wine does when it is poured on Campari or Aperol. Traditionally, it is served without ice and with a touch of lemon zest.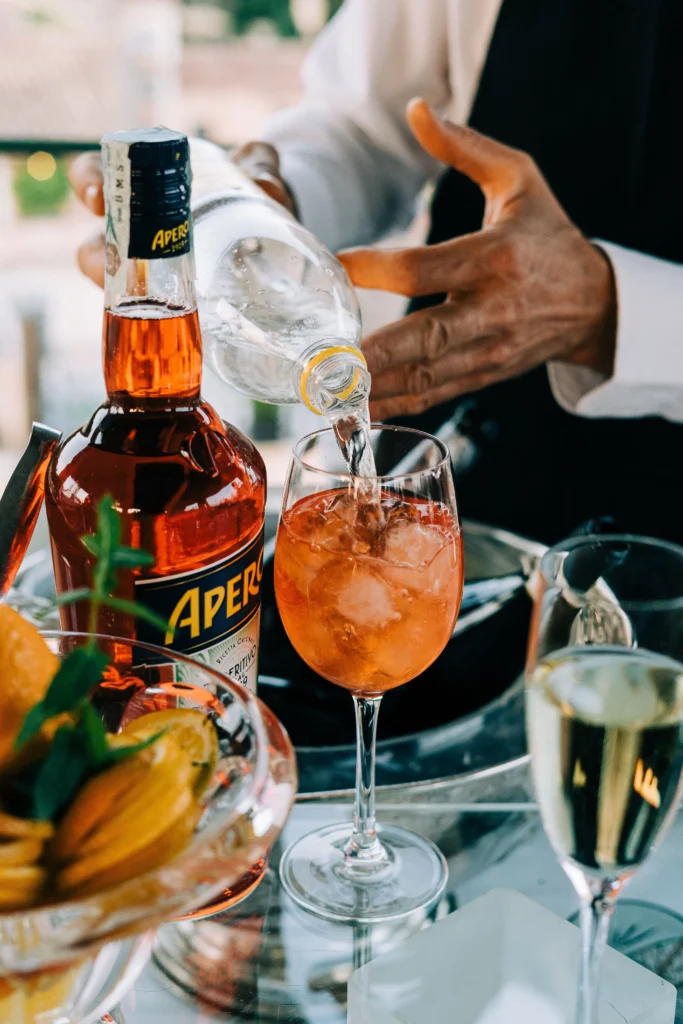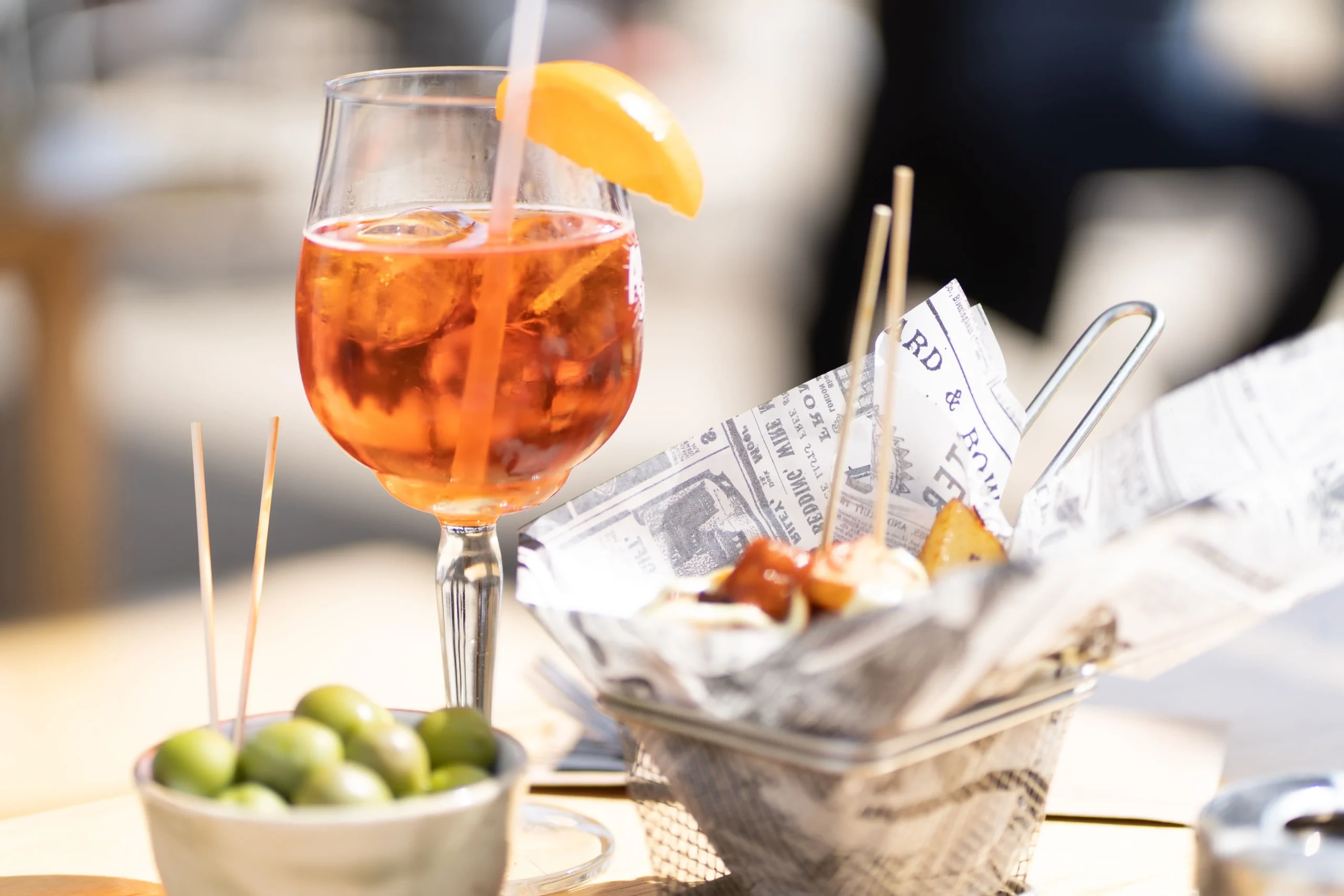 From the marvelous Trentino Alto Adige and its stunning mountains comes this delicious and delicate cocktail that recalls the freshness of mountain landscapes, perfect for drinking during the scorching Italian summers.
Hugo is one of the most requested cocktails in Italy and abroad. This drink is very simple: it combines Prosecco, elderflower syrup, seltzer, and mint leaves. Poured on ice and with a slice of lime, the Hugo is the summer cocktail par excellence, perfect for an aperitivo.
The Milano-Torino or MiTo is a historical and very important Italian cocktail in the mixology world. Its name indicates the origin of the two alcoholic products composing the cocktail: Vermouth from Turin and Bitter from Milan.
Very popular aperitivo in Italy, MiTo has had an influence comparable to no other drink in the history of mixology. From this drink, descend Americano, Negroni, Negroni Sbagliato, and the subsequent versions of these drinks.
The Americano is a cocktail that wins you over at first sip, thanks to its texture and extraordinary combination of flavors.
This drink should be prepared directly in the glass, and the authentic recipe for an Americano requires 3 cl of Red Vermouth and 3 cl of Bitter Campari, ice and a splash of soda to be mixed gently, then adding inside the cocktail a lemon peel and an orange slice as decoration.
The origin of this drink is unknown, but many legends accompany its history. This cocktail also owes part of its success to cinematography, where it has often been used for important frames, like the role everyone remembers: held in the hands of James Bond in Casinò Royale.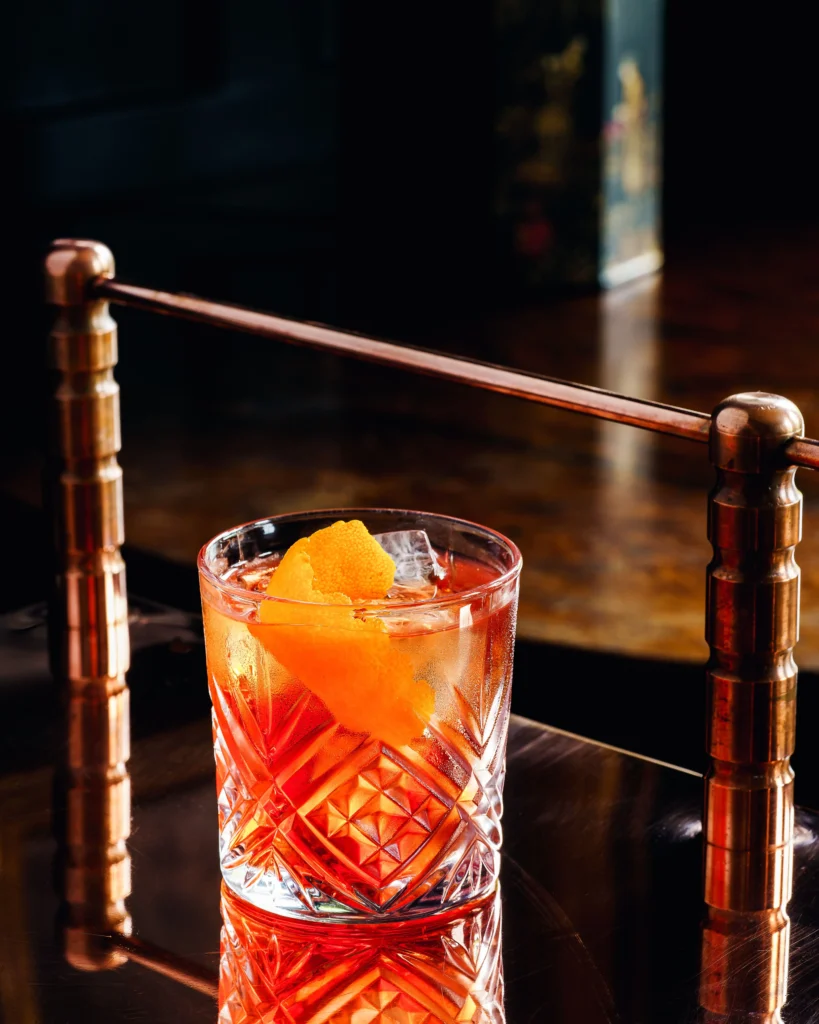 Created in Florence at Caffè Casoni in 1919, this drink was born thanks to Count Camillo Negroni. Inspired by his continuous travels to London, the Count modified his usual drink, the Americano, by asking to replace the sparkling water with gin.
This cocktail, recognizable by its dark orange color and bitter and spicy taste, combines Gin, Campari, Vermouth, and a slice of orange.
Today it is considered a symbol of the Italian aperitivo as well as one of the most famous Italian cocktails in the world. Thanks to its simple and balanced flavor, it's one of the most loved cocktails together with other great classics such as Spritz or Americano.
Its most famous variant is certainly the Negroni Sbagliato (wrong Negroni), born in Milan by mistake, hence the name wrong. In fact, this cocktail was born in the 60s, when a bartender mistakenly grabbed sparkling wine (brut) rather than gin, and the rest is history.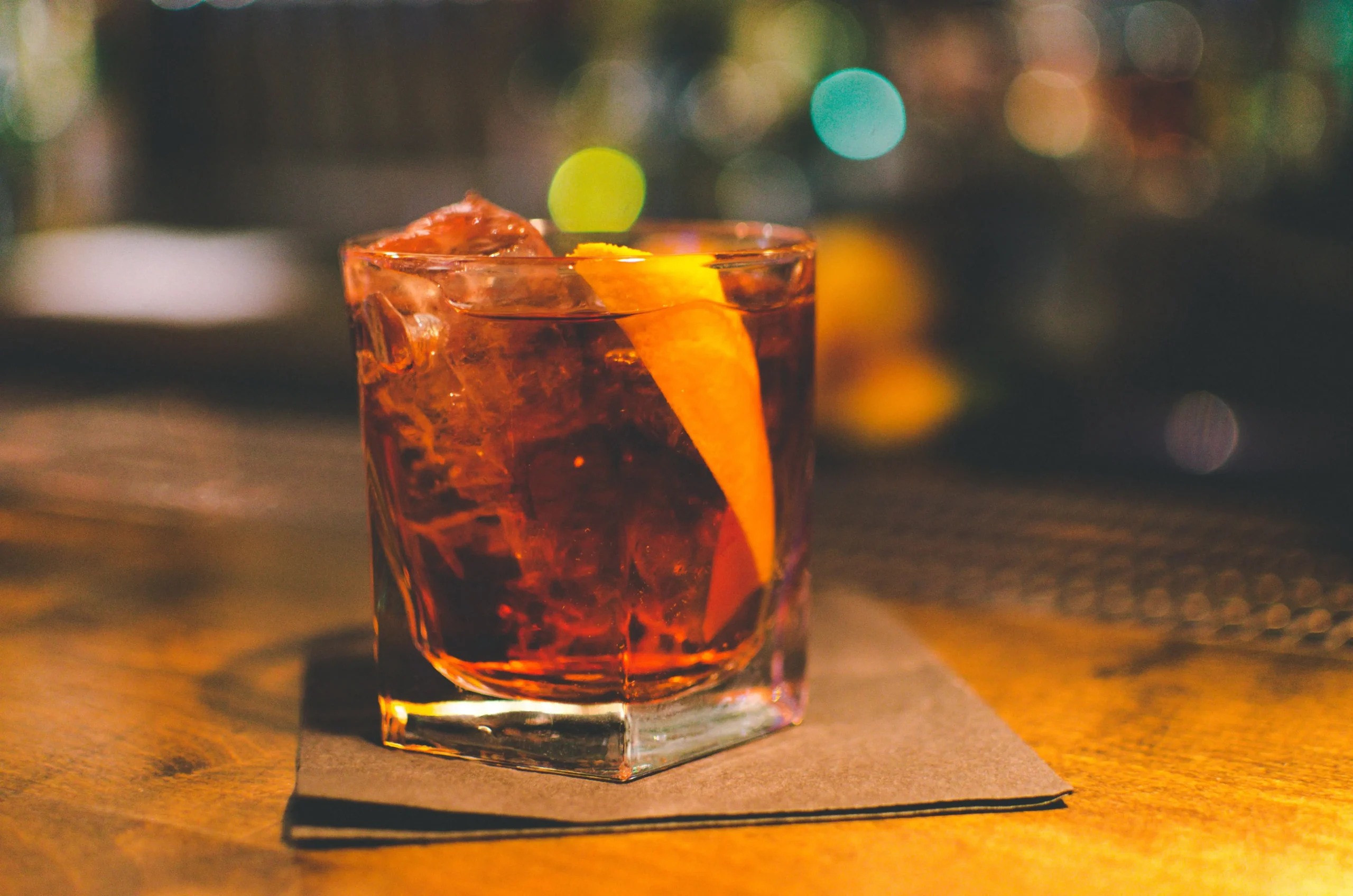 Garibaldi is one of the simplest cocktails, but it is just as well known as ancient. Made with Campari and orange juice plus half an orange slice, this cocktail turns out to be fruity and refreshing, perfect for sipping during a summer aperitif.
This cocktail was invented in Novara to celebrate the unification of the north and south of Italy. The ingredients of this drink, in fact, Campari from the north and Sicilian blood oranges from the south, symbolize the unification of Italy. This drink bears the name of Italian general Giuseppe Maria Garibaldi, who contributed to the unification of Italy and the creation of the Kingdom of Italy in 1861.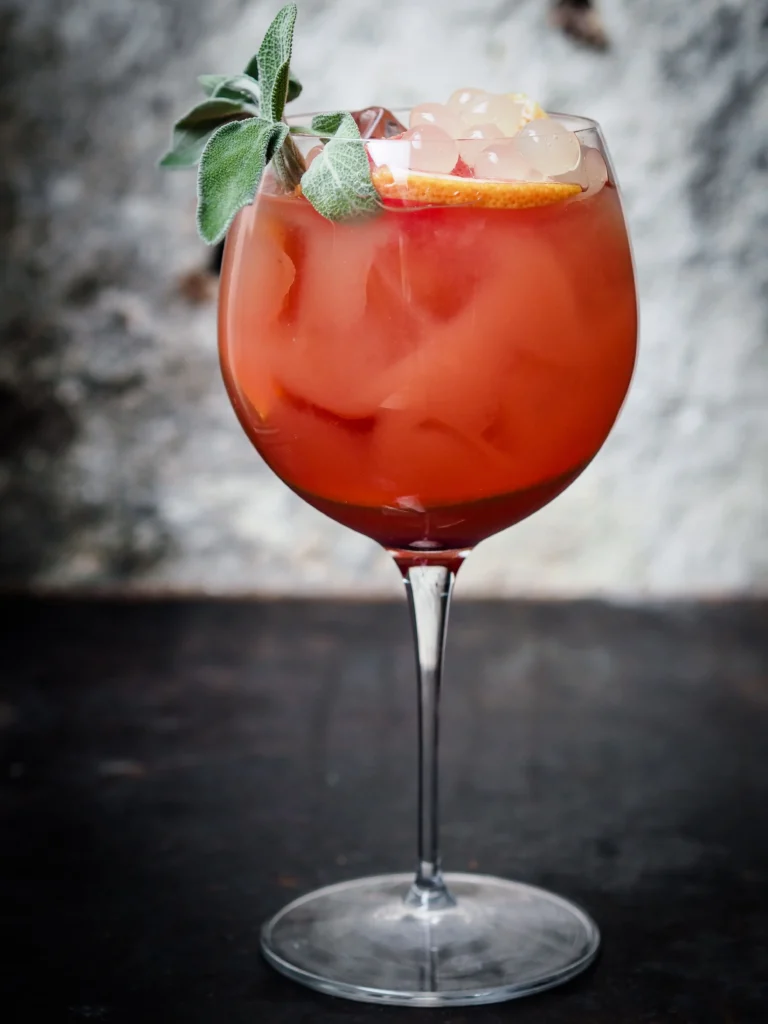 Thanks to its light and fruity flavor, Bellini is one of the favorite cocktails of Italians. It is prepared with seasonal white peaches mixed with brut sparkling wine or prosecco. A refined and delicious Italian cocktail.
Created in the stunning city of Venice by Giuseppe Cipriani, owner of the well-known Harry's Bar, for the inauguration of the painting exhibition of the artist Giovanni Bellini. In fact, Cipriana decided to give the name Bellini to this cocktail in honor of the painter, as the color of the cocktail reminded him of his famous paintings.
This drink owes its international fame not only to its pleasant fruity and sweet aroma but also to the many artists from all over the world who frequented Harry's Bar and spread the knowledge of this cocktail all over the world.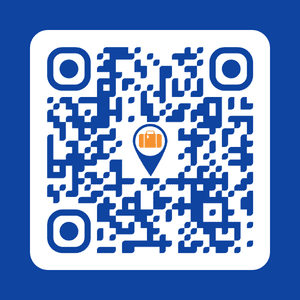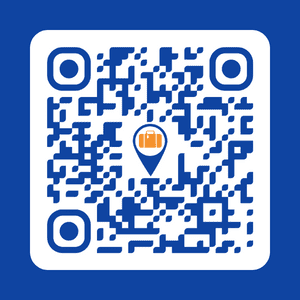 Download the Bags Parking app!
Find your closest luggage storage and leave your suitcases for as long as you need. Enjoy your journey without the weight of your baggage.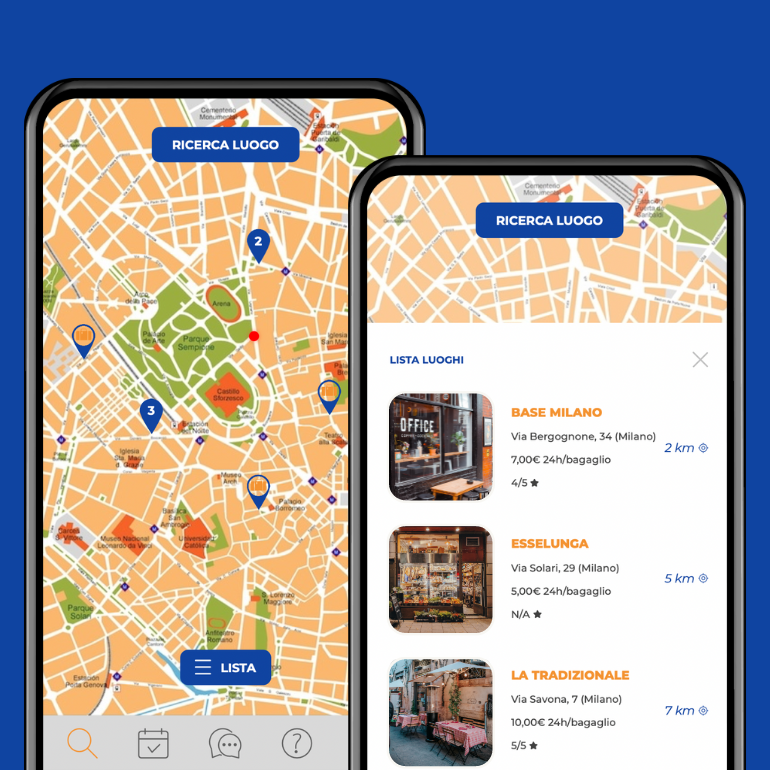 If you liked this article, share it with your friends and follow us on our social!
Share it with your friends!
Share it with your friends
You might also be interested in:
You might also be interested in: